Description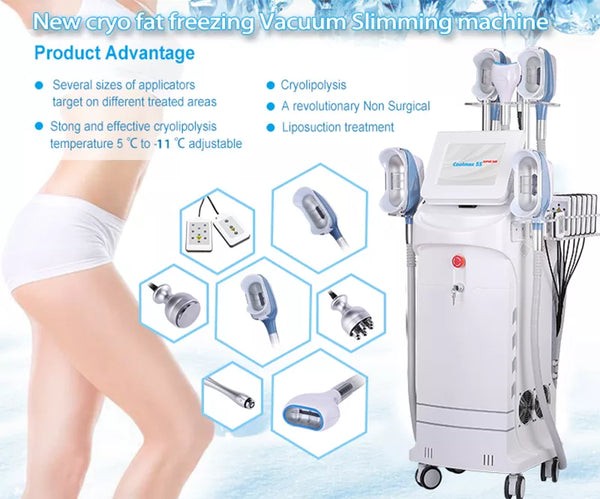 Cryolipolysis temperature

5℃ to -11℃ adjustable

The material of Cryo handle

Medical Silicone

Heat temperature

37-45℃ adjustable

Heat temperature time

3 minutes

Heat temp Advantages

avoid the frostbit during cryo treatment

Power

1600W

Vacuum

650mmHg

Light& wavelength

Blue(480nm)

Handle/Machine Display

4.3 / 10.4 inch touch screen

Cooling System

Semiconductor +water+air

L size Cryo handle

2 pieces with 4 size Cups

M size Cryo handle

2 pieces with 3 size Cups

L size Cryo handle

size 1: 193*80*15mm
size 2: 210*90*35mm
size 3: 215*100*40mm
size 4: 230*105*40mm

M size Cryo handle

size 1:140*73*15mm

size 2:155*80*30mm
size 3:165*90*45mm


Cavitation frequency

40Khz

RF frequency

10Mhz

Lipo Laser Power

100mw/pcs

Lipo Laser length

650nm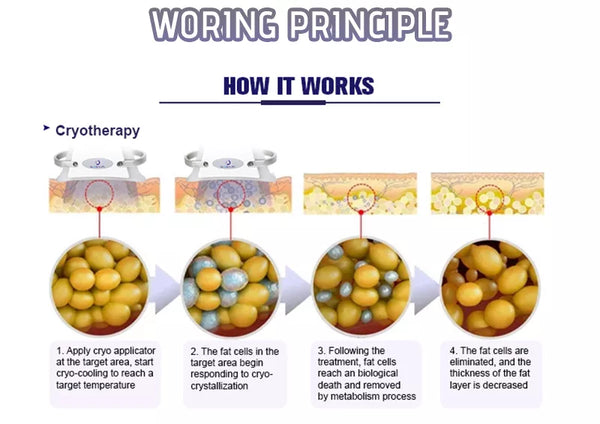 360 cryotherapy is a new, invasive way to reduce fat in target parts of body. It freeze triglyceride(a meterial of fat), which will freeing, coagulation in specific low temperature. 360 surround cooling technology is unlike the conventional two sided cooling method, The 360 applicator relies on "all-round cooling" instead of the traditional cryo cup "Cooling plates". High conductive cooling surface that works with built-in electroporation energy to offer a unique cooling delivery system which results in firmer skin and even better fat reduction. 360 handle designed with different interchangeable contours to adapt to any area of the body, the handpieces are adapted for areas of curved contours like the back, waist and sub-buttocks, broad areas such as the flanks, love handles and calves, and for fat folds small and large, from the abdomen and back to the arms, knees and under the chin.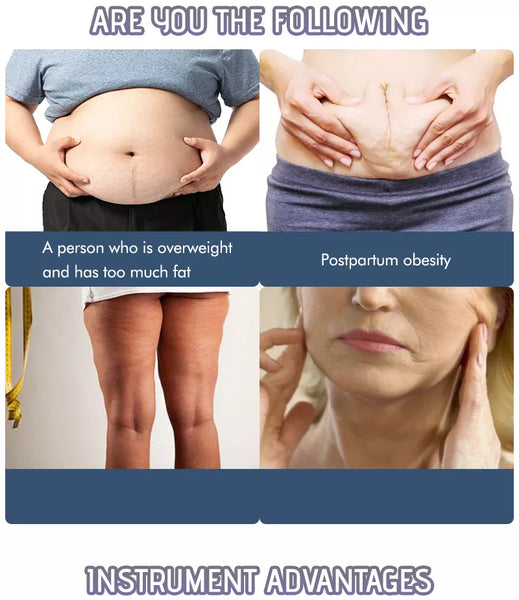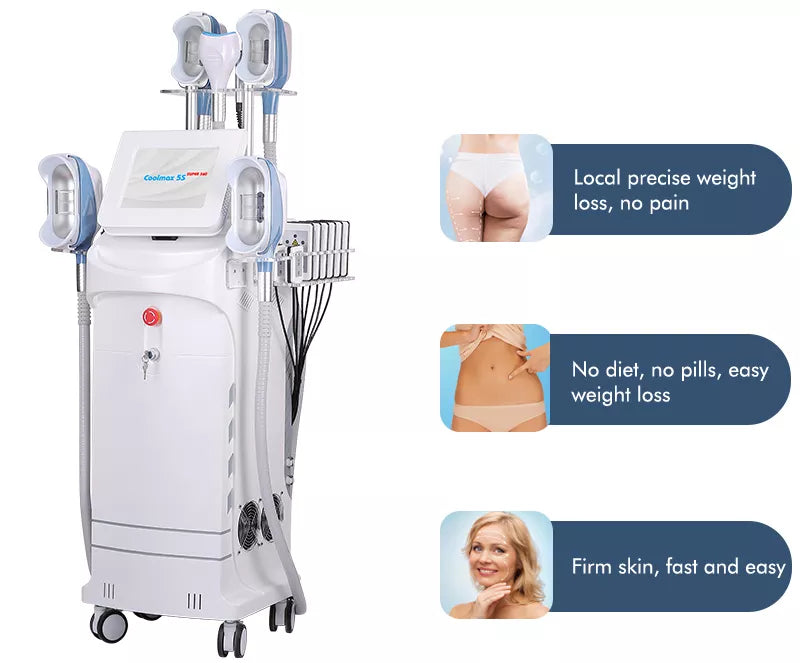 1. Non-surgical technology 
 2. Cryolipolysis technology advanced than Lipo surgical technology 
 3. Popular technology in Europe and American 
 4. Newest technical to lose weight reduce 26% fat in treatment area 
 5. New technical is more advanced than RF and ultrasonic. 
 6. Eliminate body fat part by part where you want to reduce