Description
| | |
| --- | --- |
| Model number | KMS-021 |
| LED Type | 5050 SMD LED |
| LED Number | 760pcs ( 3-in-1 lamp) |
| Light Power | Max 120mw/led (1-10 Levels) |
| Spectrum | Red: 620-625nm; Blue: 460-465nm; Yellow: 590-595nm; Green: 525-535nm; |
| Working Mode | Red, Blue, Yellow, Green, Total |
| Pulse Frequency | 0-110Hz( means continuous mode) |
| Treatment Area | 50cm x 20cm |
| Electrical | 100-240Vac, 50/60Hz (self-adaptive) |
| Package size | 92cmX52cmX30cm |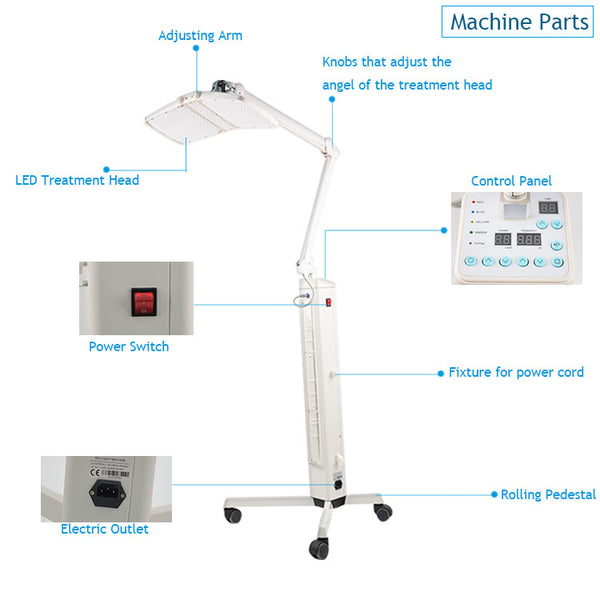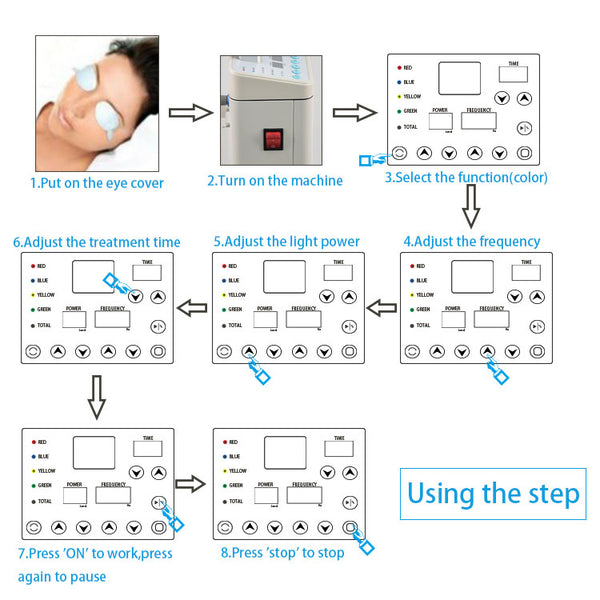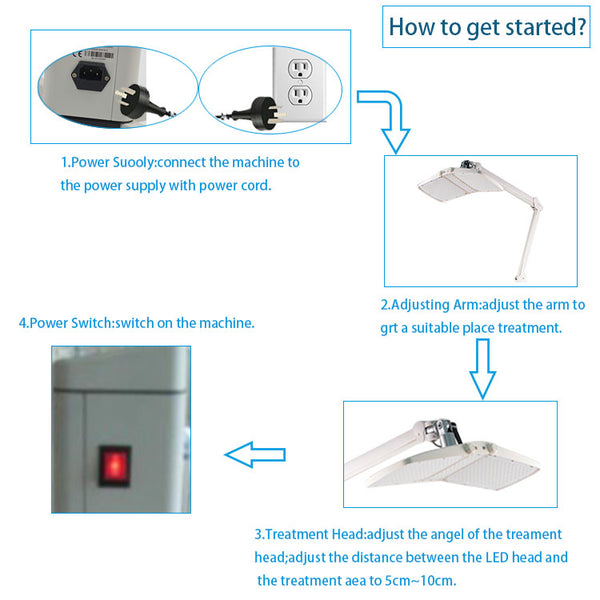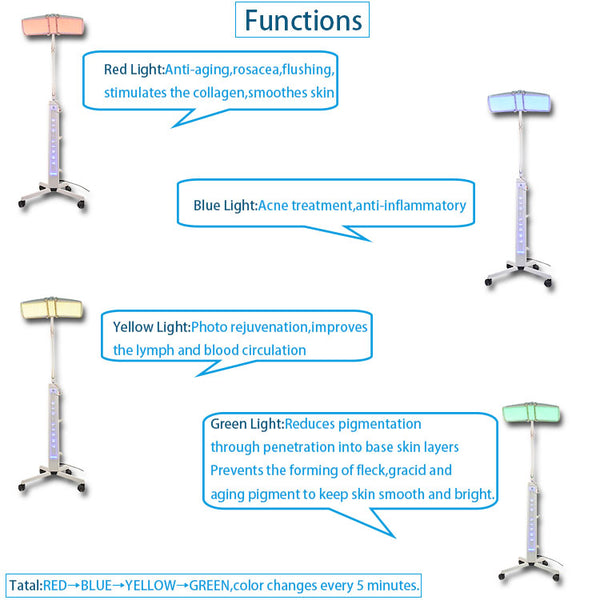 What is Bio-Light Therapy
Bio-Light Therapy is the interaction of light, delivered through Light Emitting Diodes(LEDs), to cause bio-stimulation on cell receptors. 
How does it work?
Bio-Light therapy encourages natural cell re-newal and healing. By stimulating these actions, damage caused by the sun, the environment, natural aging and other external factors can be safely and painlessly remedied. Various studies around the world suggest that Bio-Light Therapy stimulates blood and lymph circulation, decreases inflammation, and improves cellular metabolism and protein synthesis( collagen).
Functions

Red Light: Anti-aging, rosacea, flushing, stimulates the collagen, smoothes skin.
Blue Light: Acne treatment, anti-inflammatory
Yellow Light: Photo rejuvenation, improves the lymph and blood circulation
Green Light: Reduces pigmentation through pnetration into base skin layers. Prevents the forming of fleck, gravid and aging pigment to keep skin smooth and brights.
Total: Red-Blue-Yellow-Green, color changes every 5 minutes
Advantages
1. safe, non-invasive treatment
2. fast, effective, easy care
3. for any skin type
4. a varity of applications of clinics and salons
5. work seperately or with cosmetics
6. for head, face and body treatments
Applications:
1. Acne treatment
2. Anti-aging, skin rejuvenation
3. Improving lymph circulation
4. Reducing fine lines, wrinkles, stretch marks
5. Skin diseases
6. Wound recovery
7. Scalp care, anti-hair-loss, hair regrowth
8. Accelerating absorbtion of cosmetics