Description
| | |
| --- | --- |
| Vacuum pressure | 80 to 100 kPa |
| RF frequency | 3 MHz |
| Hot max temperature | 96 °F |
| Cold max temperature | 48 °F |
| LED light | 7 different LED Lights |
| Microcurrent current | 1000000 A |
| Voltage | 110V |
7 in 1 Skin Rejuvenation System combines beauty and power to offer seven highly demanded treatments throughout spas and beauty clinics across the nation.

Deatures durable handpieces and advanced technology for:

Diamond Microdermabrasion
Skin Scrubber
Hot and Cold Treatment
Radiofrequency Therapy
Microcurrent with LED (7 colors)
Oxygen Infusion
Ultrasound Therapy
How Does this Multifunctional Machine Work?
What is Diamond Microdermabrasion?
Diamond Microdermabrasion is a non-chemical, non-invasive procedure that uses diamond tips to exfoliate the surface of the skin, while the power of vacuum suction removes dead skin cells and debris. Microdermabrasion also stimulates the production of the underlying layer of skin cells with higher levels of collagen and elastin, which further improves the appearance of the skin. This treatment is suitable for all skin types and will not cause any scarring, color changes, or discomfort.

Benefits of Diamond Microdermabrasion
Boosts collagen production
Improves skin elasticity and tone
Reduces hyperpigmentation
Diminishes stretch marks
Removes blackheads
Improves blood circulation
Fights acne scars and age spots
Enhances skin care product performance
Minimizes the appearance of fine lines and wrinkles
Microdermabrasion Attachments
3 solid wands

9 diamond tips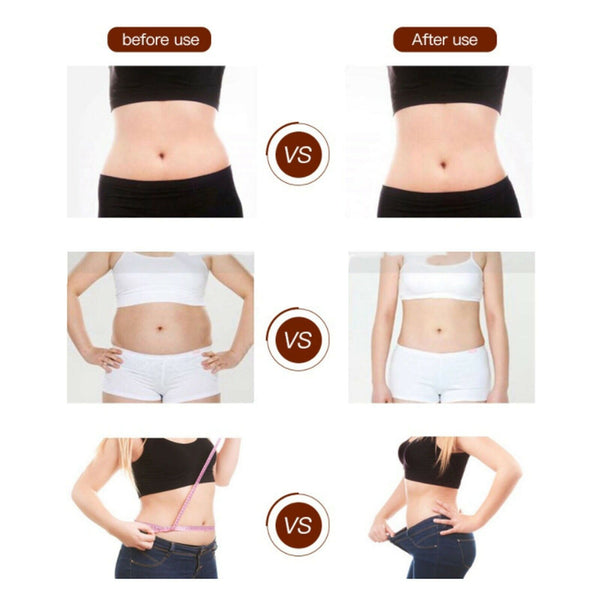 What is an Ultrasonic Skin Scrubber?

This amazing non-invasive facial rejuvenation system works based on ultrasound waves that allow for skin regeneration. This function enables the improvement of blood circulation and its high-frequency vibrations allow for the removal of dead skin, blackheads, and dirt. Additionally, it massages the skin, helping regain elasticity and encouraging collagen regeneration. Ultrasonic waves simultaneously penetrate serums and nutrients into the skin to leave skin glowing, clean, and more refreshed than ever.
Benefits of Ultrasonic Skin Scrubber
Removes deep-seated dirt

Nourishes flaky and dry skin

Evens out skin texture, creating a smooth complexion

Decreases the visibility of acne, blackheads, pimples, wrinkles, and fine lines

Lifts skin and improves its color

What is a Hot and Cold Treatment?
The hammer helps provide both hot and cold treatment. Its hot feature helps stimulate blood circulation and relax the pores. On the other hand, the cold treatment is ideal to refresh your skin after any treatment, close pores, and tighten the skin. This is a great treatment to perform both before and after facials or body treatments.
Benefits of the Hot Hammer
Controlled temperature to prevent burning 

Extremely relaxing for patients

Heat opens pores

Allows for better serum absorption 

Increases effectiveness of exfoliation
Benefits of the Cold Hammer
Helps refresh the skin, especially after peeling treatments

Closes pores 

Reduces inflammation
What is Radiofrequency Therapy?
Radiofrequency Therapy (RF) is a common non-invasive aesthetic procedure that uses a high-frequency alternating current to heat tissue in the dermis to increase collagen, which consequently improves skin laxity and photoaging. 
As we get older, our bodies produce less and less collagen, making our skin become thinner and looser. Once the skin reaches about 107.6°F or 42°C (use an infrared thermometer), the body releases heat-shock proteins that stimulate new collagen fibers to be created. Collagen is an essential protein for the skin and is the driving force behind skin becoming firmer, smoother, thicker, and more youthful. Radiofrequency therapy reverses signs of aging like fine lines and wrinkles by inducing tissue remodeling and replenishing depleted collagen.
Benefits of Radiofrequency Therapy
Smoothes out fine lines and wrinkles

Lightens dark under-eye circles

Improves skin elasticity

Fades scars, age spots, and redness

Relieves puffy eyes

Improves acne

Stimulates blood circulation

Enhances skin care product performance

Tightens and tones skin on the neck, body, and face
What is Oxygen Infusion?
Oxygen therapy is a protocol that infuses the skin with an all-natural anti-aging molecule: pure oxygen. You can add a water-based serum of your choice into the spray container and mist it over the skin for extra nutritional benefits as it is infused into the area.
This re-energizes tired cells in the skin to recover their splendor and youth. The skin appears more plump, hydrated, and regains light and clarity. This technique is one of the most demanded and can be used in combination with serums and other cosmetic products.
Benefits of Oxygen Infusion
Purifies the face

Hydrates the skin

Gives skin a rejuvenated and radiant appearance
What is Ultrasound Therapy?
Ultrasound therapy lifts the skin and increases collagen production deep in the skin. This treatment is completely safe, as it uses sound waves to naturally penetrate healthy nutrients and other ingredients into the skin without causing any pain or discomfort, all while leaving skin cleansed, toned, and brightened.
Benefits of Ultrasound Therapy
Increases cell metabolism

Reduces the appearance of cellulite

Decreases wrinkles and fine lines

Lightens dark under-eye circles

Improves skin elasticity

Fades scars, age spots, and redness

Stimulates circulation

Enhances skin care product performance

Tightens and tones skin on the neck, body, and face