Description
Principle:
3D HIFU is ultrasound energy distance of width, length and depth, which more Comprehensive, three-dimensional. Directly delivers heat energy to skin and subcutaneous tissue that can stimulate and renew the skin's collagen and thus consequently improving the texture and reducing sagging of the skin.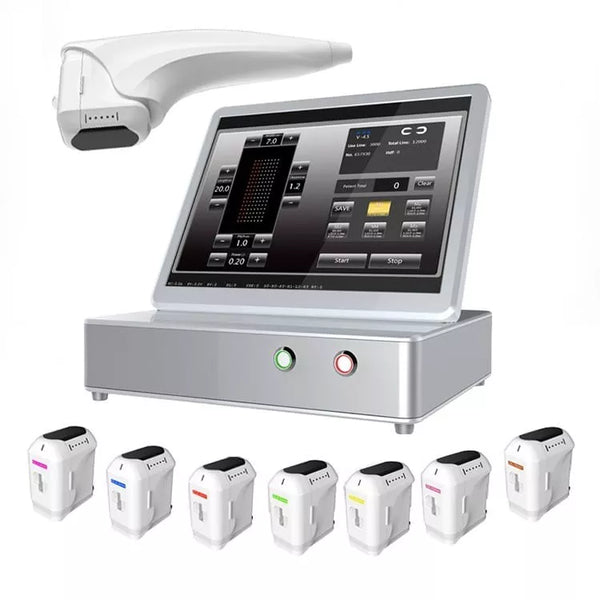 3D HIFU Cartridges


1.Transducer DS-4.5mm, 4MHZ frequency used to transmit high- energy focused ultrasound to the skin, subcutaneous tissue, the ultrasound to penetrate the skin to a depth of 4.5mm, direct subcutaneous SMAS layer, forming "heat coagulation" regional, targeted to thicker skin, such as cheeks, etc.
2. Transducer DS-3.0mm, 4MHz frequency ,used to release ultrasound energy into the dermis layer of 3.0mm,is responsible for activating the skin's dermal layer of collagen, effectively enhance the effect of the consolidation of the outline, but also improve large pores and reduce the appearance of wrinkles.
3. Transducer DS-6.0mm,8.0mm,10mm,13mm and 16mm are responsible for transmitting 4 MHZ high intensity focused ultrasound subcutaneous fat layer to melt the fat cells. Then the metabolites of fat cells will be excreted by human body's metabolis.It is targeting the body.
Note: DS-6.0mm,8.0mm,10mm,13mm and 16mm transducer is ONLY do for body fat reduction, skin tightening.

Specification:
Model

3D HIFU

Screen

15 inch color touch screen

 

Cartridge

8 different types

Face:1.5mm,3.0mm,4.5mm

Body: 6.0mm,8.0mm,10mm,13mm,16mm

All 7 cartridges included in package


Energy

0.1-2J

Shot number

10000 shots per cartridge

Lines

1-11 adjustable

Length

5.0-25mm (5mm,10mm,15mm,20mm,25mm)

Machine size

44 X 30 X 38 cm

N.W./G.W.:

15 kgs/25 kgs

Layered energy emission transmitter of HIFU
Advantages: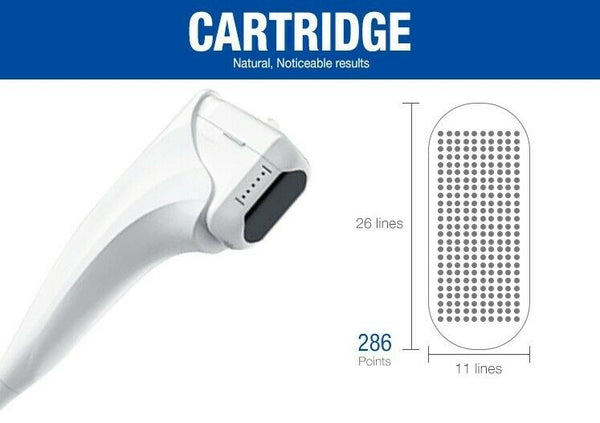 1. It uses the latest advanced technology called HIFU, short for high intensity focused ultrasound.
2. It has three different working heads for different operational areas:
DS-3.0mm is for the dermis layer;
DS-4.5mm is for the SMAS layer.
DS-6.0mm/8mm/10mm13mm/16mm for body fat layer
3. It's totally non-invasive and safe.
4. The effect will be shown after the operation, while the best effect will be seen after two months. It can be lasted for 2-3 years.
DETAILS