Description
Treatment Theory
It combines the Mono-polar &Bi-Polar Radiofrequency (RF), Infrared Light, Vacuum and Mechanical Roller. The precise heating of RF
ensures safe, effective, fast treatment without downtime. Vacuum and specially designed rollers for the Mechanical Massage smooth
the skin to facilitate safe and efficient heat energy delivery. It increases the metabolism of stored energy and lymphatic
drainage and reduces or shrinks the size of the actual fat cells and fat chambers.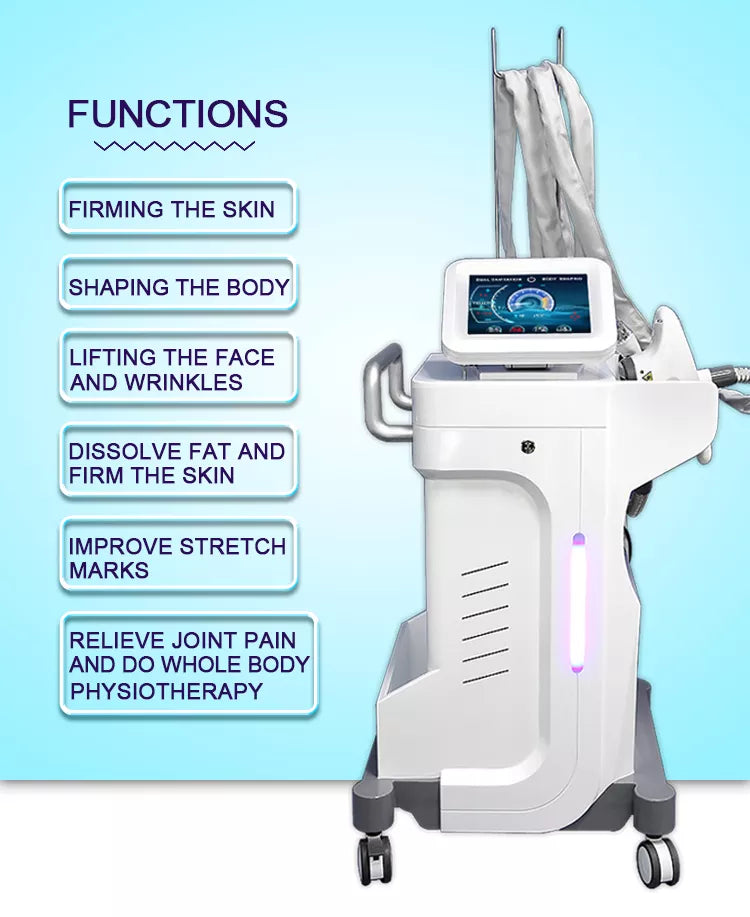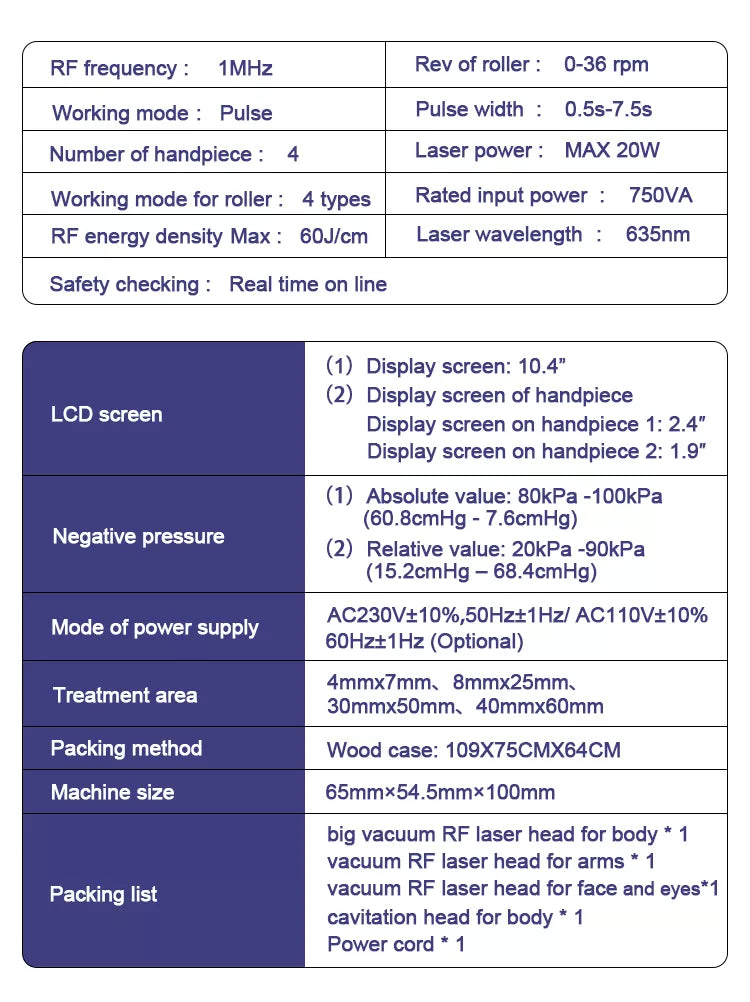 Treatment Range:

1. Cellulite reduction.
2. Double chin eliminating, face lifting.
3. Skin Tightening.
4. Remodeling exquisite shape.
5. Stretch marks improving.
6. Body reshaping after post-liposuction treatment.



Detailed Images

1.Infrared light heats the tissue up to 5mm depth.
2.Bipolar radio frequency(RF) heats tissue from 2 to 20mm depth.
3.Vacuum + Massage mechanism accelerate blood circulation and increase blood flow,so as to drain the excessive water and body
waste.
4.40Khz focused ultrasound cavitation effect,to cause tones of microscopic air bubbles to surround the lipocyte(fat cell)
membranes and with its resonant frequency,the bubbles cause a high energy pressure to cause the fat cells to break.up instantly.