Description
3in1 Hydro Facial Dermabrasion Water Jet peel Skin Care Microderbrasion Machine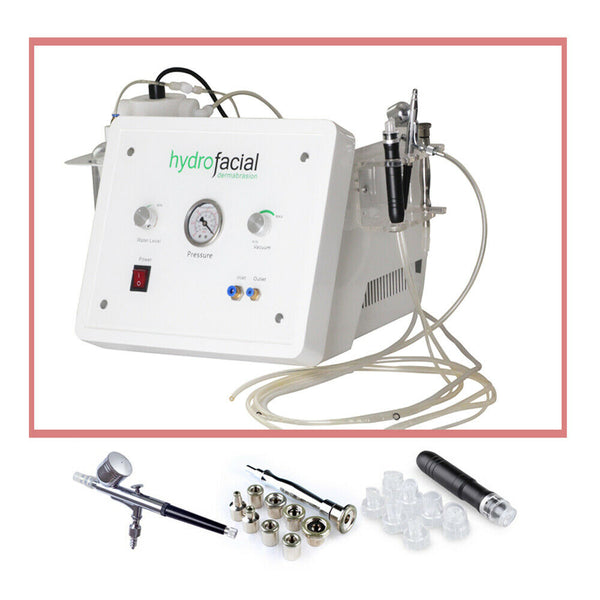 | | |
| --- | --- |
| Item include | 1 X 3 in 1 Hydra Dermabrasion Oxygen Jet Peel Hydro Peel Skin Rejuvenation Machine |
| Item Code | SPA3.0 |
| Voltage | AC100V~240V |
| Frequency | |
| Output Power | 250W |
| Vacuum pressure | 70 kpa |
| Tips | 8pieces hydro tips and 9 diamond tips |
| Package size | 46*42*29cm |
| Handles | Handles 1pcs diamond handle,1pcs hydro handle,1pcs oxygen spray handle |
| Certificate | CE |
---
---
Spa Water Oxygen Dermabrasion System with the concept of innovative SPA,changing the beautician manual techniques of cosmetology,taking you into a new completely standardized skin SPA ethnology.Making the skin beauty treatments with device technology as the core,standardize operation ,standardized effects.The beauty effect doesn't change with different beautician.
Special Dermabrasion SPA head will form polishing and liquid products effects high-speedly through action of tiny water-flow and vacuum mode ,it can make the skin full complement moisture ,applying repair work head which have applicated for a patent with perfect designing computer program ,can make the skin treatment more reasonable and professional.
---
---
1.Hydro dermabrasion
Hydro-Microdermabrasion uses vacuum suction mode controlled by intelligent process, through the combination of products and equipment to impove skin texture. It uses specifically designed hydropeel tips which gently exfoliate the skin using a derma planing motion. The spiral tips allow the skin serums longer duration on the skin, whilst the spiral edges are designed to push the serums deeper into the skin – producing a plumped up effect!


Hydro-Microdermabrasion resurfacing treatment thoroughly enhances the skin using vortex technology to cleanse, exfoliate, extract, and hydrate simultaneously. It merges soothing and invigorating spa therapies with advanced medical technology to achieve instant lasting results. The procedure is smoothing, moisturizing, non-irritating, and immediately effective.
2.Diamond Dermabrasion
Diamond dermabrasion is a creative improvement of the micro-crystal dermabrasion. The diamond dermabrasion provides a non-surgical skin refinish procedure, by using sterile diamond heads to abrade or rub off the top skin layer, then vacuuming out the particles along with any dirt and dead skin backup. This procedure removes skin debris, imperfections, blemishes, wrinkles and unwanted pigmentation on the skin.

Moderate usage of Diamond Dermabrasion, accompany with skin products that penetrate through top skin layer and reach the dermis level, helps to replenish natural nutrients, restore cell activity, and promote skin health. The results after Micro Dermabrasion treatment is usually a healthy, glowing, beautiful skin.

3.Oxygen Spray injection

Supply nutrients and moisture for the skin rapidly, smooth skin, lightening stains, improve chlorosis, dull conditions, make skin rosy, white, transparent, tender, tightening indeed, with special spa oils will be better.
 

4 Steps of the Treatment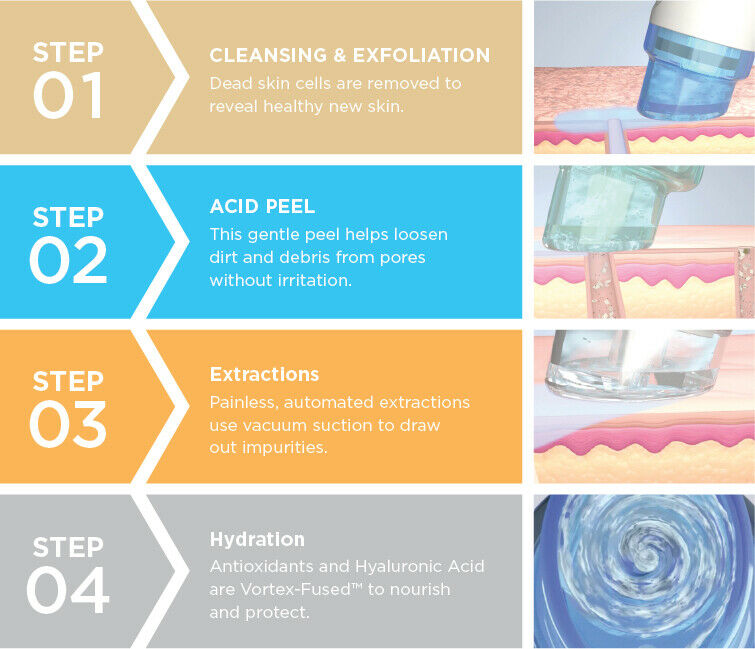 Visibly reduced fine lines & wrinkles.




Improvement in acne-prone skin;less oily, less breakouts.

Refined pores, skin tone & skin texture.

Reduced under-eye puffiness.

Hydrated skin

Improved suppleness & elasticity of skin.

Helps diminish hyper-pigmentation (melasma / brown spots)

Deep facial cleansing

Acne treatment

Water dermabrasion

Deep hydration

Infusion of nourishments / vitamins/ hyaluronic acid/ DMAE (lifting)

Lymph drainage

Skin rejuvenation : smoothing smaller wrinkles, toning down the spots

Increase Collagen Level

Effortless & painless extraction

Non-irritating & hydrating ingredients for long-lasting hydration on all skin types