Description
New Ultrasound Hlfu Skin Tighten Portable Slimming Instrument Portable Shaping System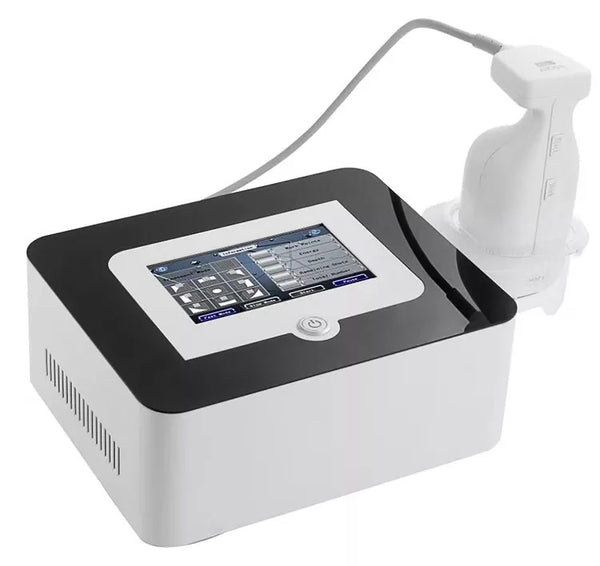 Product Description
is a local fat-dissolving instrument used for obesity caused by
fat accumulation in the waist, abdomen, back, hands, legs, buttocks.It's
different from traditional methods of reducing weight. It pays more
attention to non-invasive local fat elimination rather than replacing
, but provides a safer solution than traditional .
This technology is non-invasive, no bleeding, no operation, no scars, no
trauma with high safety, it don't affect the normal life and work.
Installation
1. Insert the handle wire into the corresponding socket on the host
(install at the hole position);Then plug the power cord into the power
socket and connect it to the power supply line which is suitable for the
voltage within the normal working range of the instrument.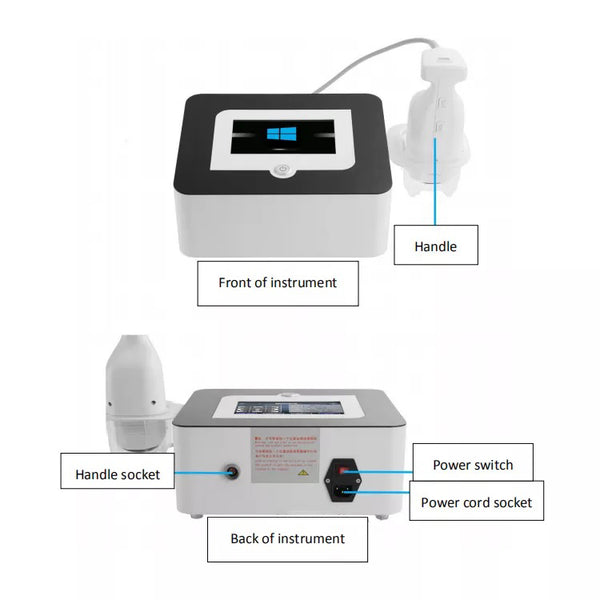 2. The installation of the cartridge: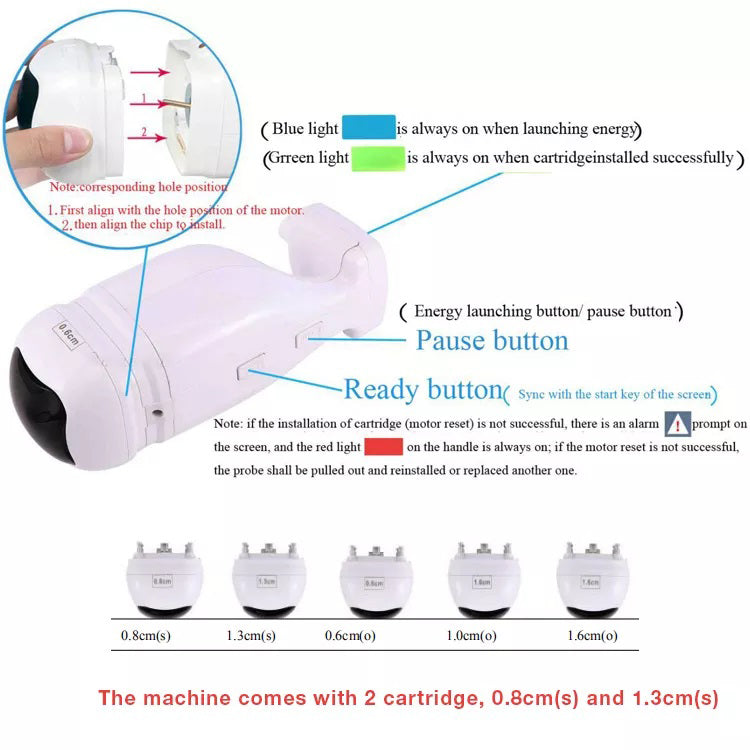 | | |
| --- | --- |
| 0.6cm cartridge: abdomen / hand / back / chest | |
|  0.8cm cartridge: abdomen / hand / back / chest | |
|  1.0cm cartridge: abdomen / leg / back |  [Energy]:03-10 |
|  1.3cm cartridge: abdomen / leg / hip | |
|  1.6cm cartridge: abdomen / leg / hip |  [Energy]:03-10 |
Operation steps of