Description
Shockwave therapy equipment can cover most typical applications includes Epicondylitis, Tendonitis, Biceps Tendonitis, Achilles Tendonitis, Lower Back Pain of muscular origin, Trigger Points, Plantar Fascitis, and aesthetic applications as Cellulite therapy and body reshaping. It is widely installed for treatment target which covers: rehabilitation medical, orthopedics, sport medicine, medical cosmetology, pain treatment (chronic/acute), dermatology, geriatrics, etc.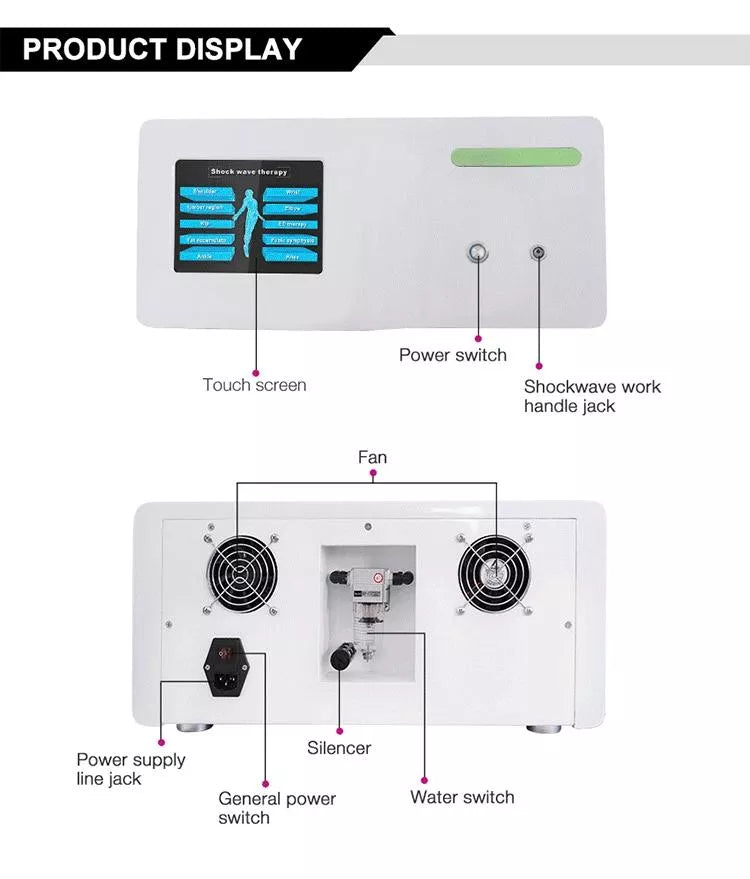 Specification:
| | |
| --- | --- |
| | |
| | |
| | |
| | |
| Suggestion for treatment parts | Exceeds 25 preset treatment suggestion |
| | |
| | |
| | |
| | AC100V-110V/AC220V-230V,50Hz/60Hz |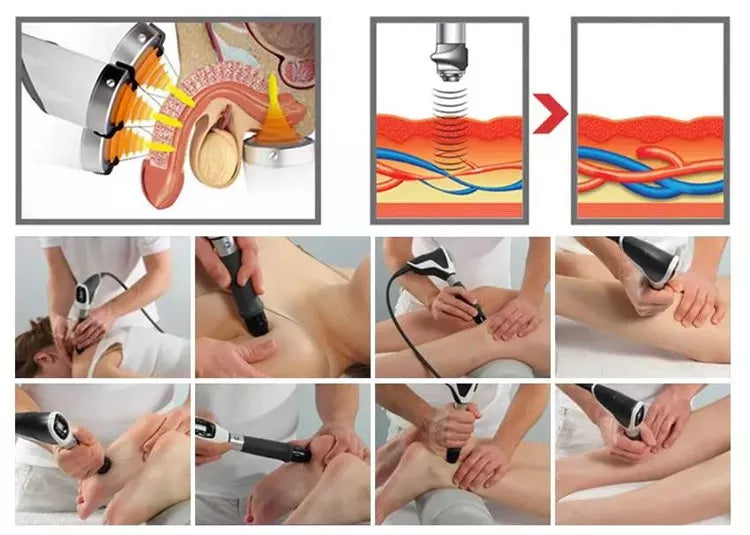 -ED ( Erectile Dysfuction)
ED SWT uses pulsed acoustic waves, known in Europe as shockwave therapy, to address the root cause of poor sexual performance for men - poor blood flow. By expanding existing blood vessels in the penis and creating new avenues for more blood to flow into the penis, Smartwave produces healthier, fuller and more sustained erections for men with and without erectile dysfunction.
Benefits of Shockwave Therapy Machine for Erectile Dysfunction

Shockwave therapy for ed administrationTreats the cause, not just the symptoms
Enables Spontaneous Erections
Visible Results within 3 weeks
Offers proven clinical long-term results
Completely safe with no side effects
Non-invasive, totally painless
Triggers natural repair mechanisms by increasing blood flow
Restores sex life with stronger, firmer, longer-lasting erections
70%+ Success Rate
Compatible with other treatments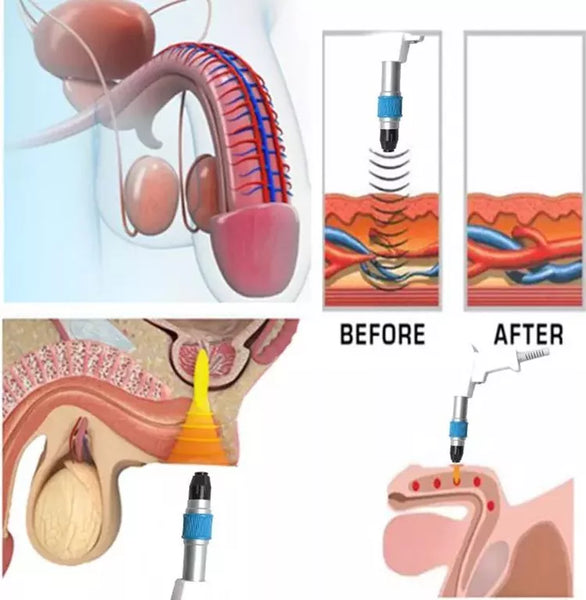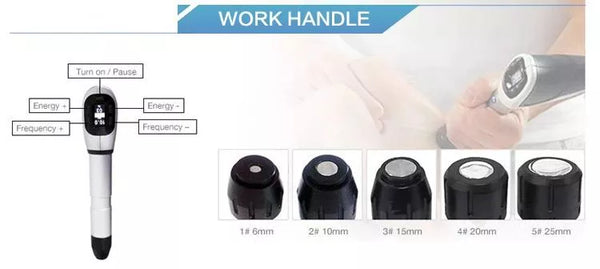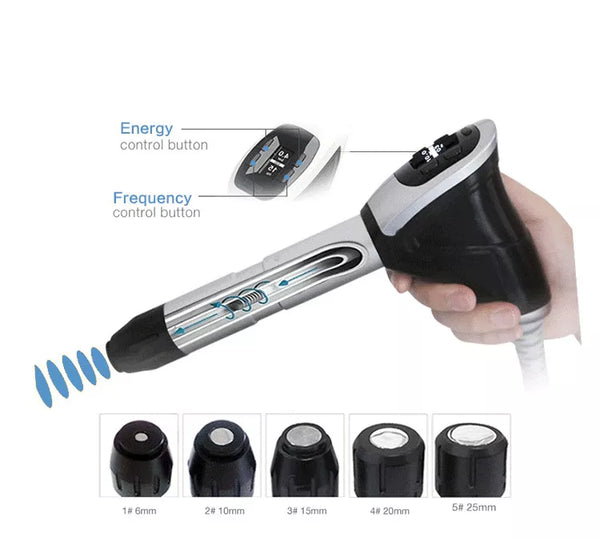 Advantages:
1. High effectiveness,fast relieve pain.
2. Noninvasive,no anesthetic,convenient and fast.
3. Each nursing only 20 minutes,5-10 nursing each session.
4. Widely applied to different soft tissue treatments.
5. Smart handle control.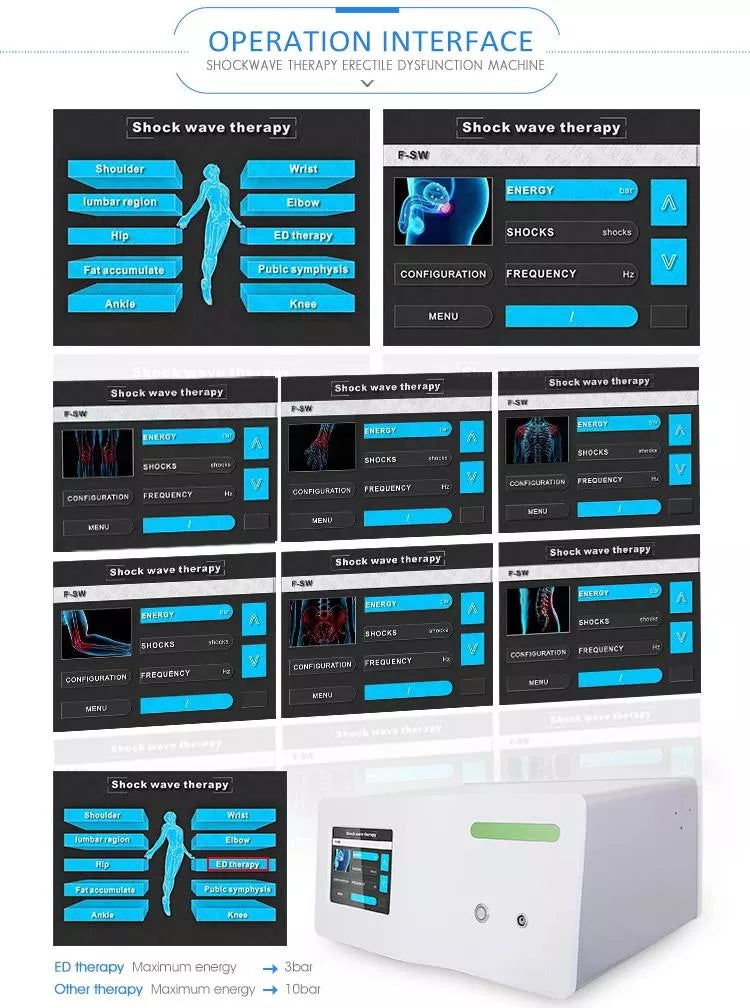 Applied range of Shockwave:
1. Tennis elbow 
Painful inflammation of the tendon attachment on the lateral elbow 
2. Shoulder pain with or without calcification 
Painful limitation of shoulder movement 
3. Golfer's elbow 
Painful inflammation of the tendon attachment on the medial elbow 
4. Bursitis trochanterica 
Painful periostitis of the hip 
5. Patella tip syndrome 
Inflammation of the tibial edge due to excessive strain 
6. Tibial edge syndrome 
Inflammation of the tibial edge due to excessive strain 
7. Achillodynia 
Painful irritation of the achilles tendon 
8. Painful heel 
Painful,mostly chronic inflammation of the heel 
9. Inflammation of the tendon attachment 
Painful inflammation of tendon attachments due to overexertion or improper strain,or due to degenerative processes 
10. Acupuncture points 
Pain therapy through that treatment of acupuncture points 
11. Painful trigger points 
Acute and chronic pain in the back,shoulder,neck,etc.due to permanently shortened and thickened muscles
12. ED treatment