Description
Portable Professional Cryo fat freezing machine,Best fat remove criolipolisis machine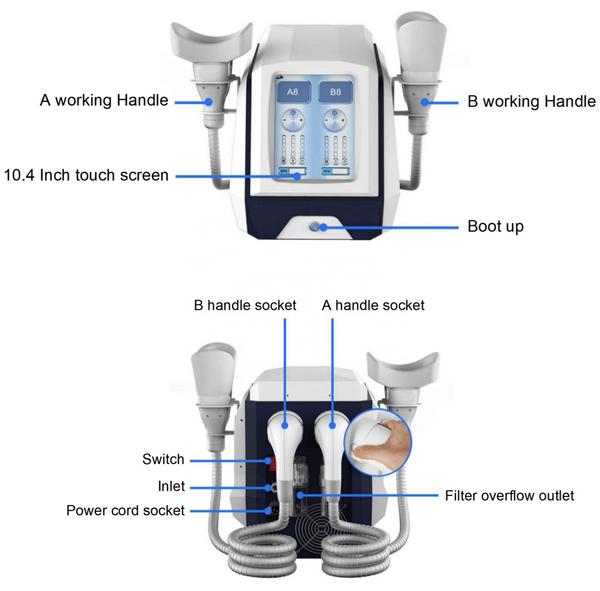 Advantage of this 360 cryo machine: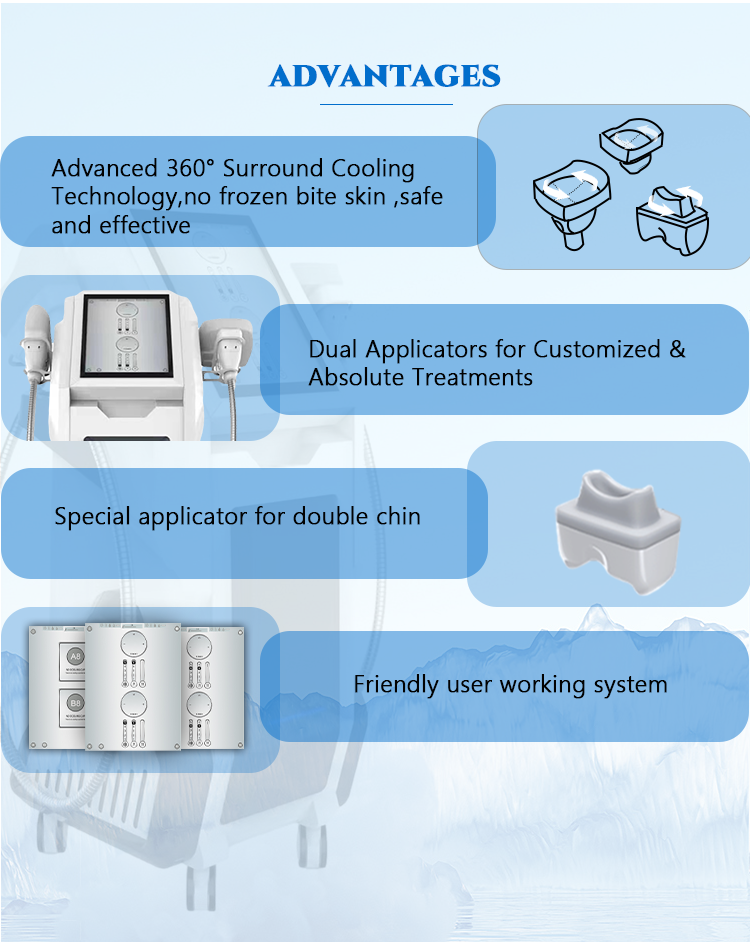 1.The outer and inner depths of cartridge 6 probe are specially customized to achieve the optimization of thigh fat reduction → avoid bruises and redness, and cover 2 times the area at one time.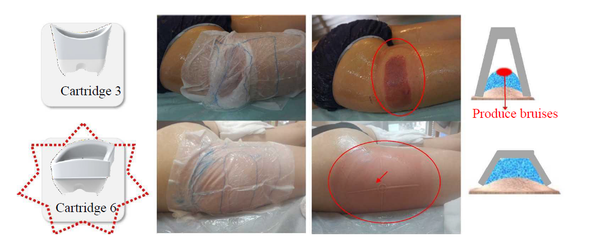 2. 2 Cryo handles can work together or individually
3. Latest intelligent system
--Preheat 3 minutes mode
--Male and female mode
--Real-time skin temperature test
--Smart handle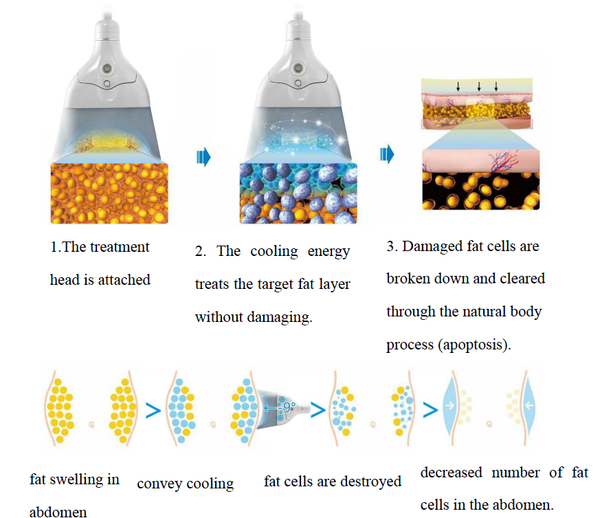 Product Description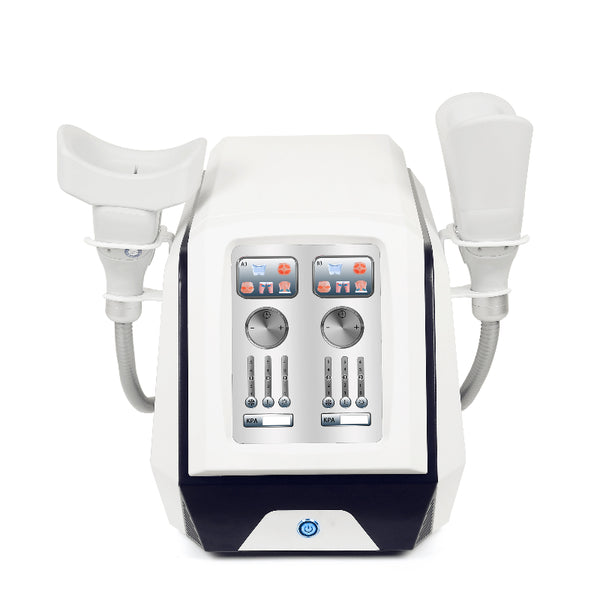 | | |
| --- | --- |
| Keywords: | portable freezing slimming machine,fat freezing body slimming  |
| Input Voltage: | 220v 50hz or 110v 60hz |
| Temperature: | 1-5 gears (cooling temperature 1 to -10℃) |
| Heating Temperature: | 0-4 gears (preheating for 3 minutes, heating temperature 37 to 45 ℃) |
| Vacuum suction: | 1-5 gears (10-50Kpa) |
I. Cool Technology
As triglyceride in fats will be converted into solid in particular low temperatures, Cryotherapy is the advanced cooling technology for selectively target fat bulges and eliminates fat cells through a gradual process that does not harm the surrounding tissues to reduce unwanted fat. The fat cells trigger a process of natural removal that gradually reduce the thickness of the fat layer when are exposed to precise cooling, then the treated area will be gently eliminated through the body's normal metabolism process, to eliminate unwanted fat.
II. Cryotherapy
1. The current non-surgical medical cosmetic technology and new hot spot
2. More advanced than liposuction, fat melting technology
3. Europe's most popular and new way to lose weight
4. New Technology that Up to 26% of the fat destroyed in treatment area
5. Surpass RF and ultrasound fat melting technology
6. Cut a fat waist, back fat and cellulite micro innovations
Cryotherapy is a non-invasive procedure that gently and effectively removes fat from targeted areas of the body that have not responded to traditional diet and exercise. Patients can benefit from noticeable yet natural-looking results in their problem areas, providing an overall smoother body contour. It is is most effective in removing fat from the abdomen, love handles (flanks) and back.
III. Benefits of Cryotherapy
As a completely non-invasive procedure, Cryotherapy offers patients many benefits over other fat reduction procedures.Advantage:
• No downtime
• No need for anesthesia
• Pain-free
• No incisions
During the procedure, most patients remain completely comfortable and are able to read, listen to music and simply relax, also they are able to return to work and resume other regular activities the very same day.
Detailed Pictures: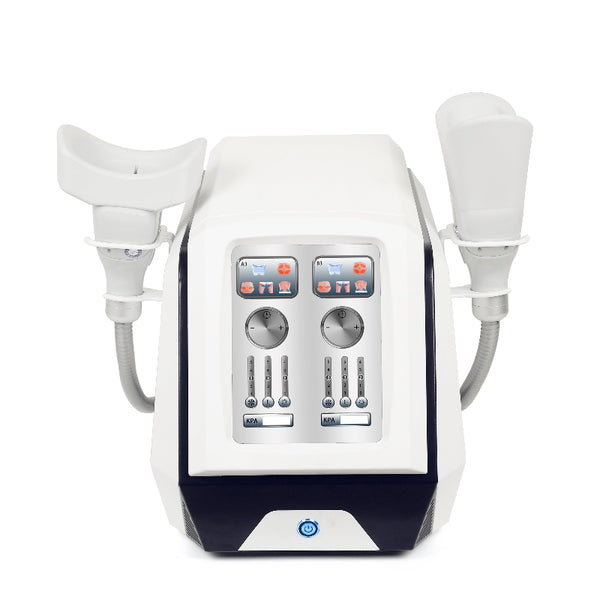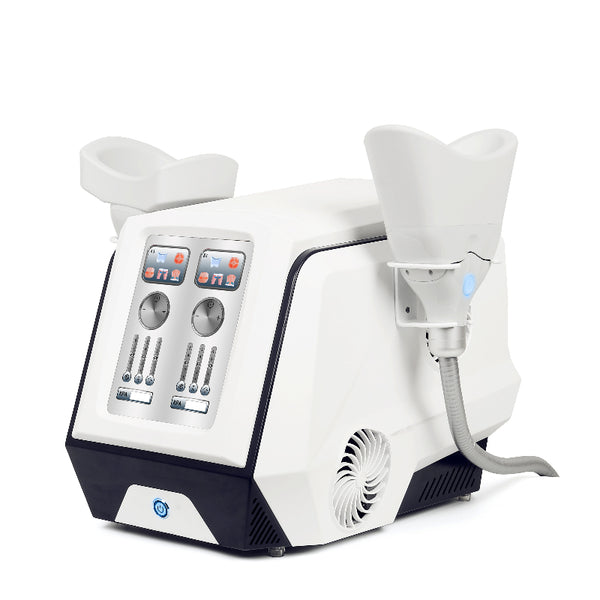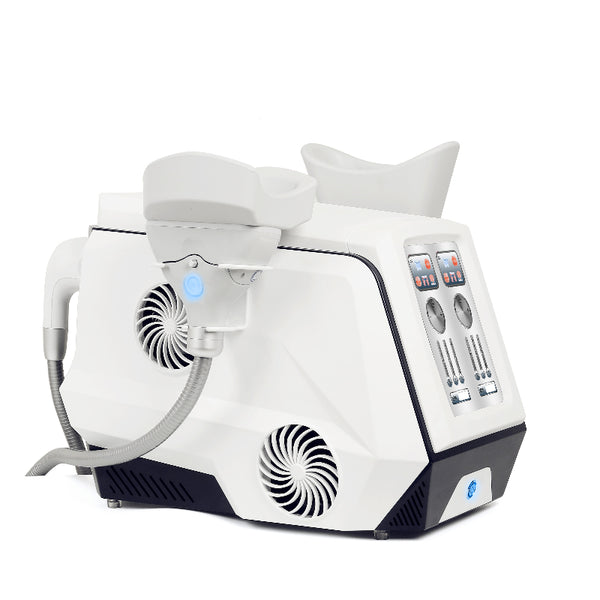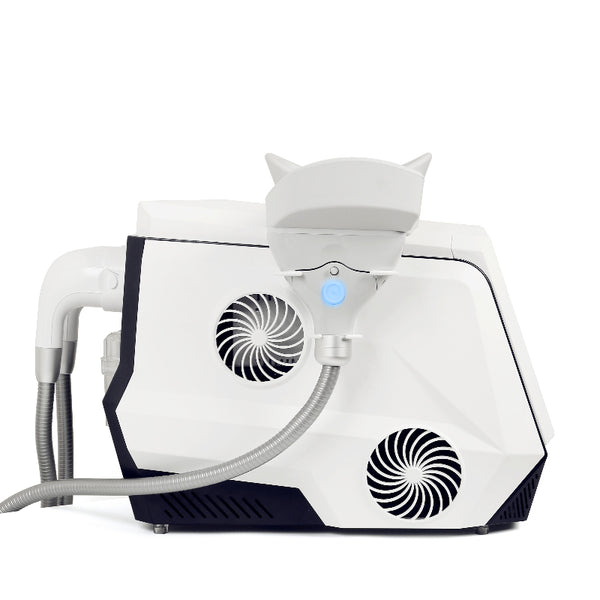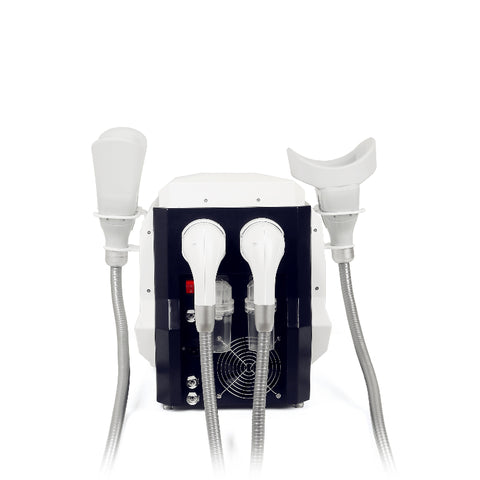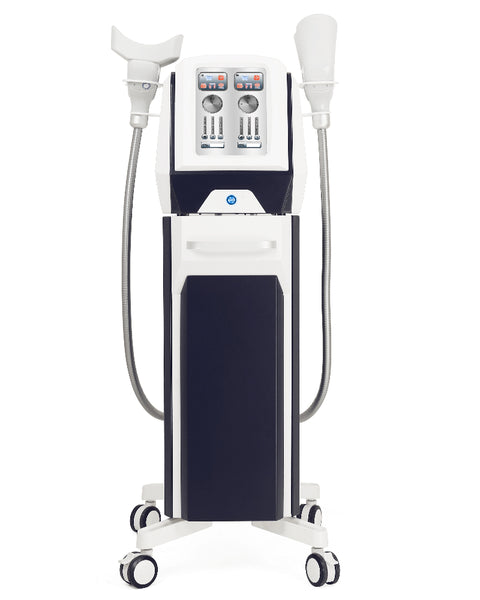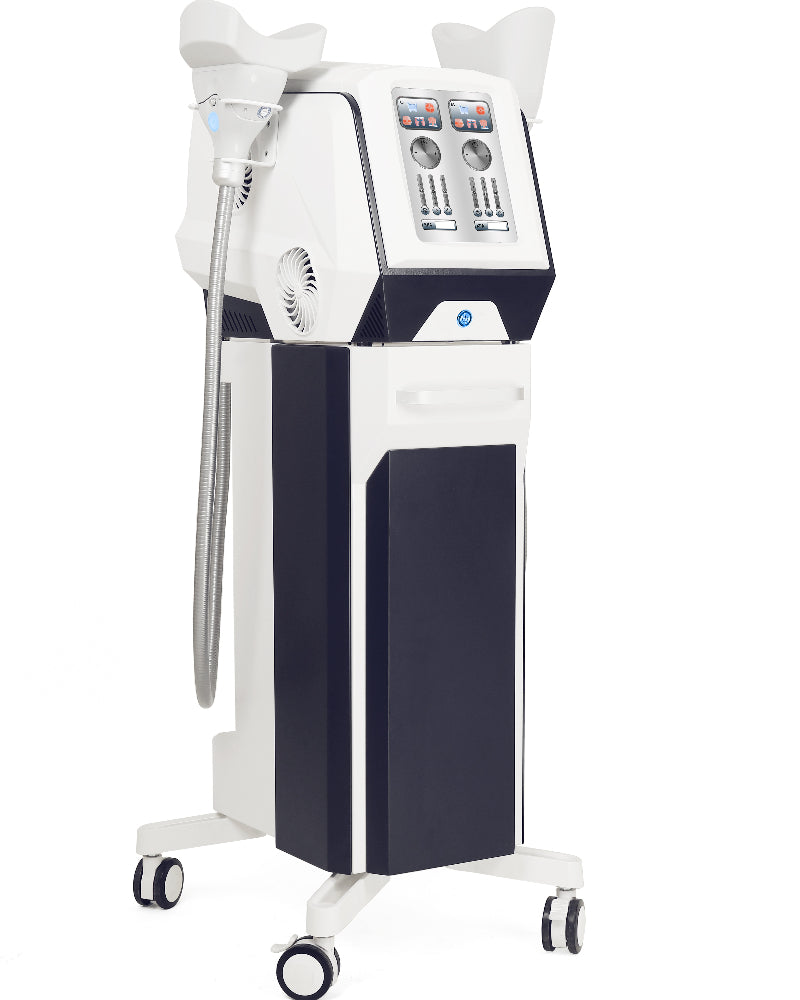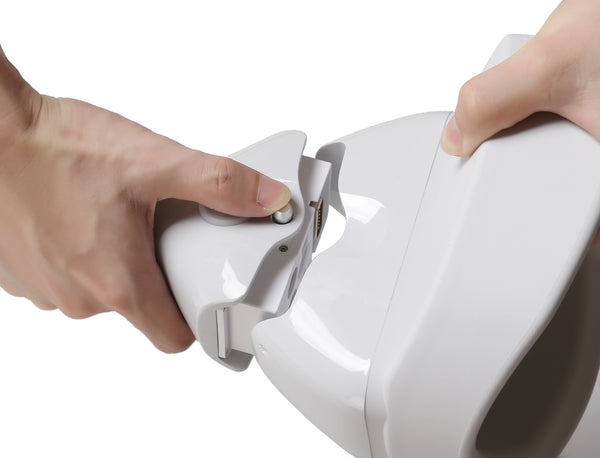 There are 6 Size Cryo Cups for choosing: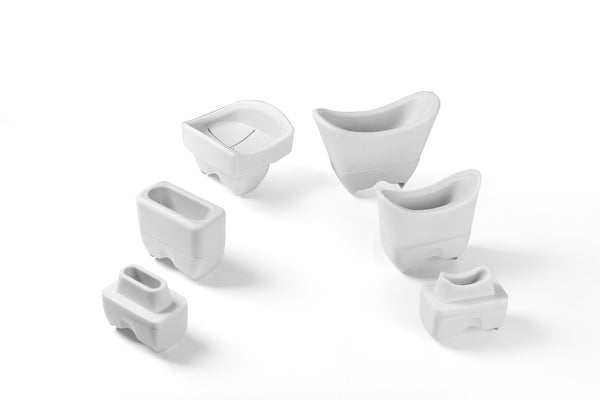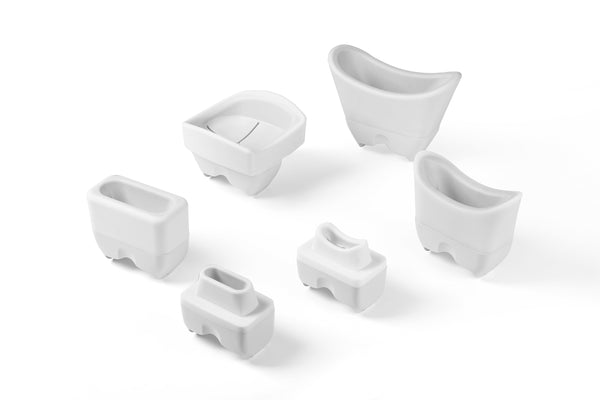 1. Cryotherapy Procedure
The Cryotherapy procedure involves the use of an applicator that cools the fat cells in the targeted area of human body for a simple, natural fat removal process. An applicator cup is then attached to deliver a gentle vacuum pressure that draws tissue between the cooling panels. The treated fat cells are removed though natural metabolic processes within the body, similar to the way fat from food is removed. This allows for a gradual reduction in fat from targeted areas to create a slimmer, more defined appearance. The Cryotherapy procedure usually takes two or more hours to perform, depending on the size of the area being treated.
2. Cryotherapy Results
The results of the Cryotherapy procedure are usually visible two to four months after treatment, and will continue to improve for up to six months. Although these results are not as rapid as those achieved through liposuction, patients undergoing Cryotherapy can avoid the pain, risks and lengthy recovery times associated with these more invasive procedures.
Most patients who undergo Cryotherapy are highly satisfied with the results of their procedure and are able to enjoy a natural, slimmer appearance. While no long-term studies are currently available, the results of Cryotherapy are expected to last about as long as fat reduction achieved through traditional liposuction procedures.
Notes:
1. In case of first use of Cryo head, the machine water tank must be filled with pure water. The water tank is about to carry 3L water.
2. Add pure water to the machine on a regular basis (often supplement once a week).
3. First time using, please put the cryo head down—lower than the machine to make sure the water could reach the handle for the good water circulation and start and stop button interval of about 30 seconds. When use of cryo head, if the left and right sides of the suction cup are severe fever and sustained high temperatures at about 50degree, indicating that the cooling system is not working properly and the pure water can not be transported to the handle.
4. The pure water in the water tank must be discharged during packaging and transporting of the equipment.