Description
Multifunction Vela machine shape slimming cavitation rf roller vacuum body slimming 
Product Description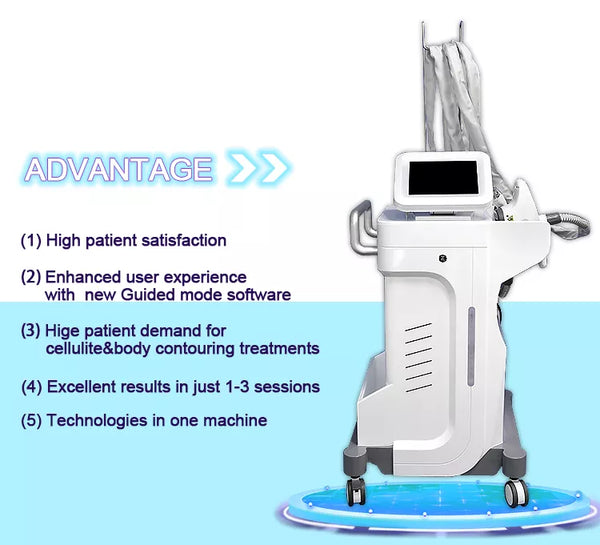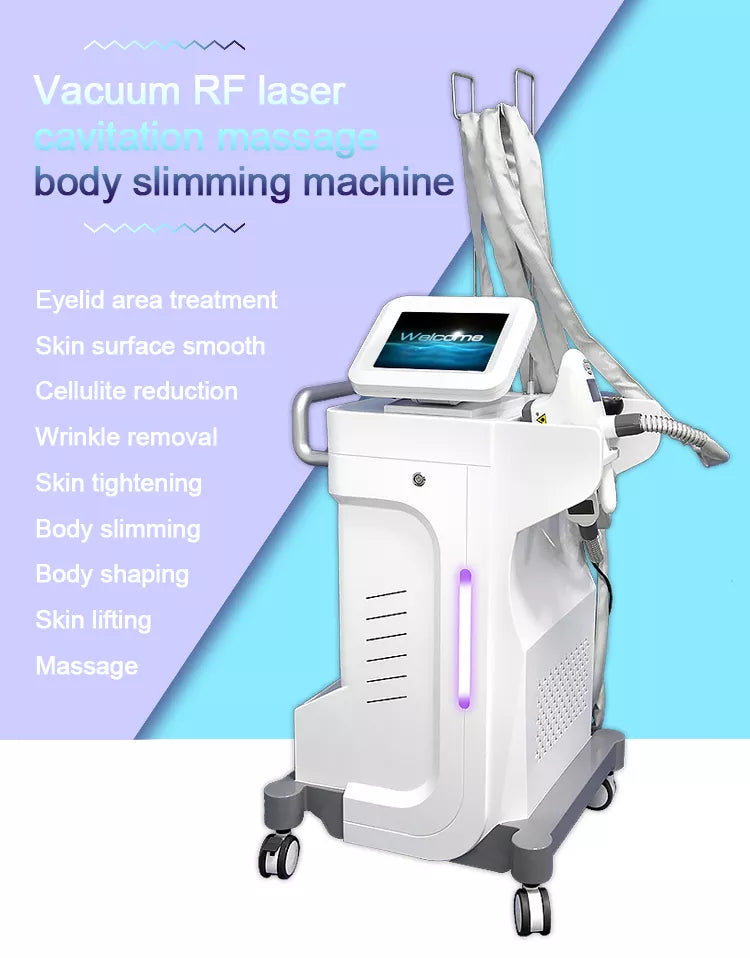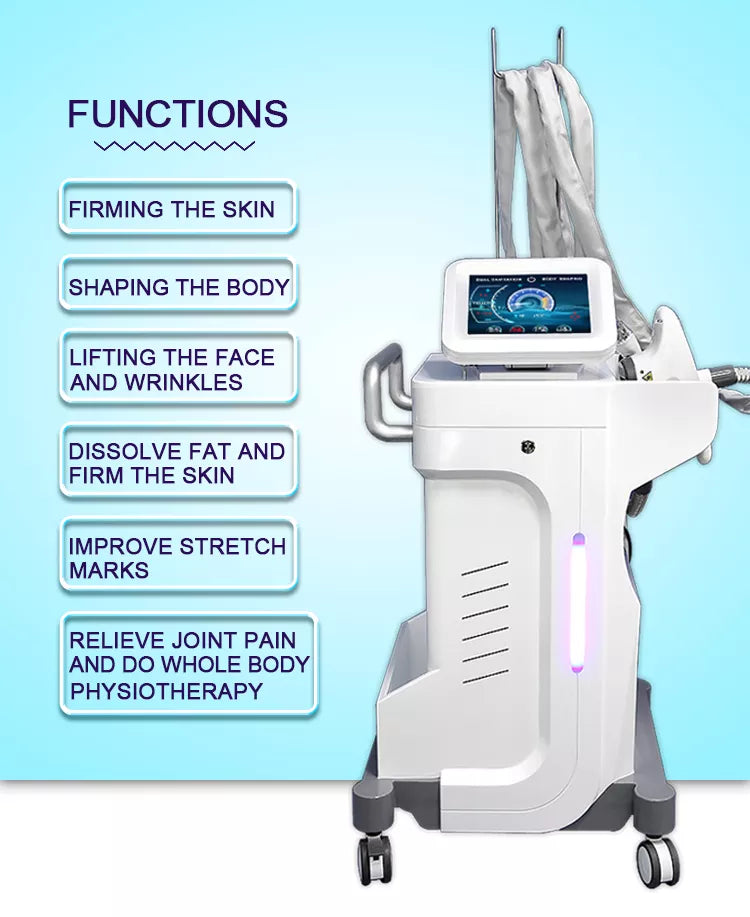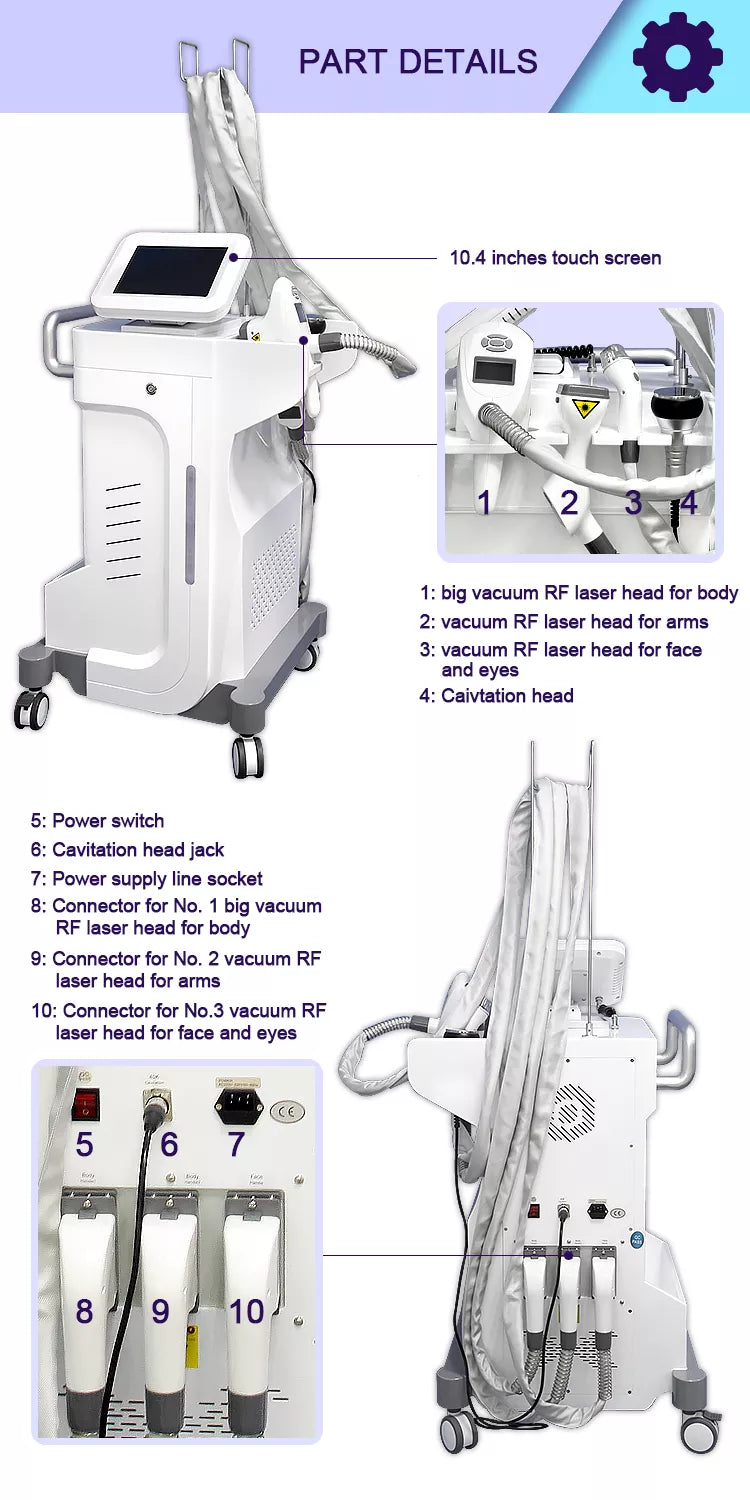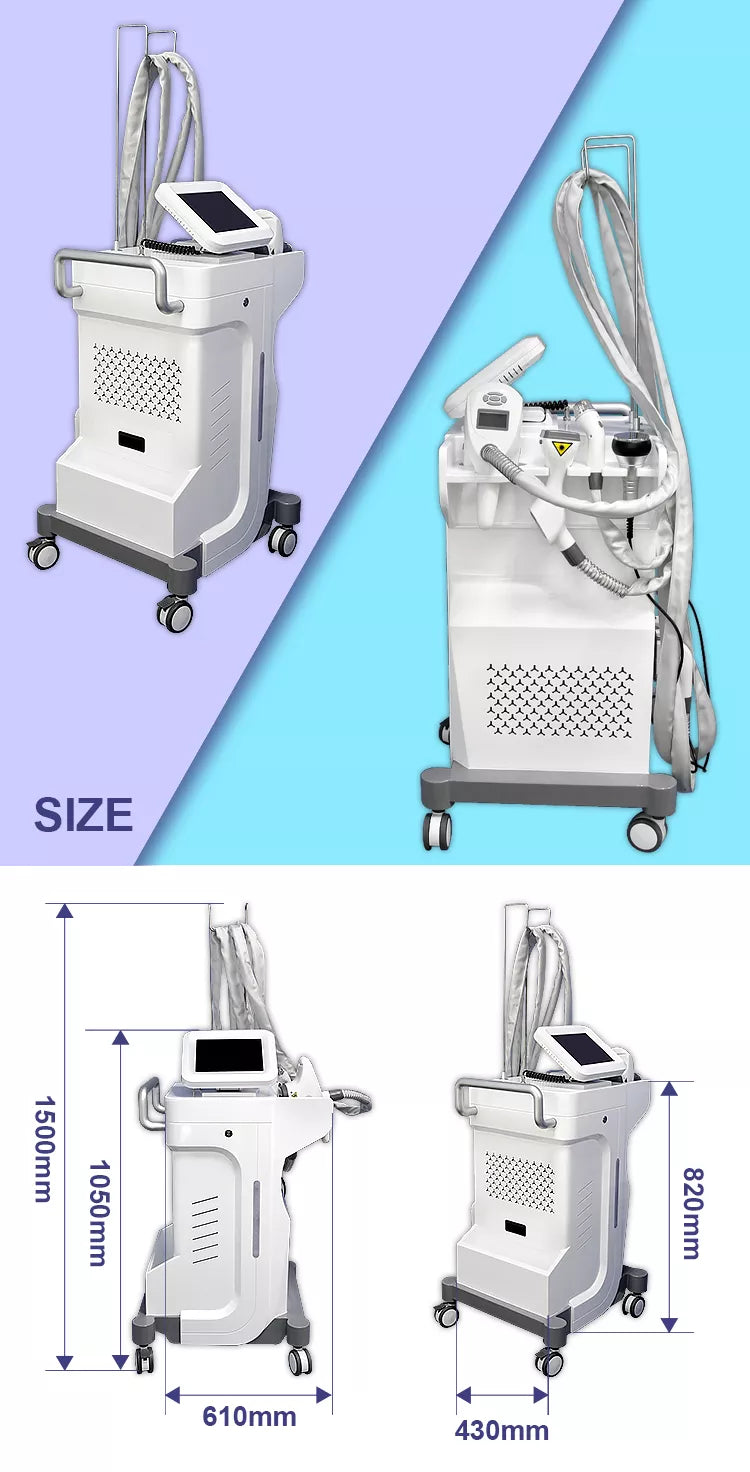 Working Theory
Infrared RF Vacuum Roller technology combines infrared light, bi-polar radio frequency energy and vacuum, which cause deep heating of the fat cells, their surrounding connective tissue and the underlying dermal collagen fibers. This type of efficient heating and vacuum stimulates the growth of new and better collagen and elastin which results in localized reduction in skin laxity, body volume, and an overall improvement in skin structure and texture.
Technology
1) Display screen: 10.4"

2) Display screen of handpiece

Display screen on handpiece 1: 2.4″

Display screen on handpiece 2: 1.9″

Working mode

Pulse

Pulse width

0.5s-7.5s

Negative pressure

1) Absolute value: 80kPa -10kPa (60.8cmHg - 7.6cmHg)

2) Relative value: 20kPa -90kPa (15.2cmHg – 68.4cmHg)

Rev of roller

0-36 rpm

Working mode for roller

4 types

Safety checking

Real time on line

RF frequency

1MHz

RF energy density

Max: 60J/cm

Laser wavelength

940nm

Laser power

MAX 20W

Number of handpiece

4

Treatment area

4mmx7mm,8mmx25mm,30mmx50mm,40mmx60mm

Rated input power

750VA

Mode of power supply

AC230V±10%,50Hz±1Hz/ AC110V±10%,60Hz±1Hz (Optional)

Machine size

65mm×54.5mm×100mm

Packing method

Wood case: 109X75CMX64CM

Packing list

No. 1 big vacuum RF laser head for body * 1

No. 2 vacuum RF laser head for arms * 1

No. 3 vacuum RF laser head for face * 1

No. 4 cavitation head for body * 1

Power cord * 1
Detailed Images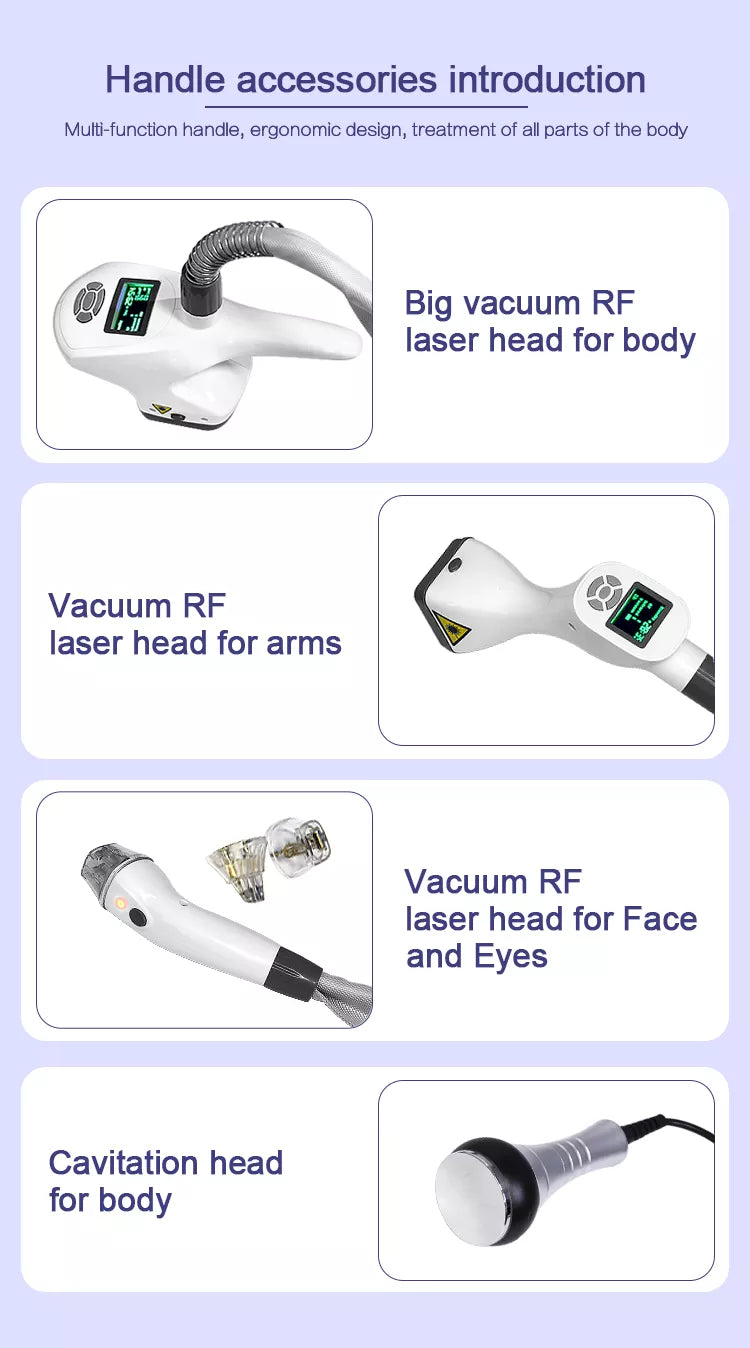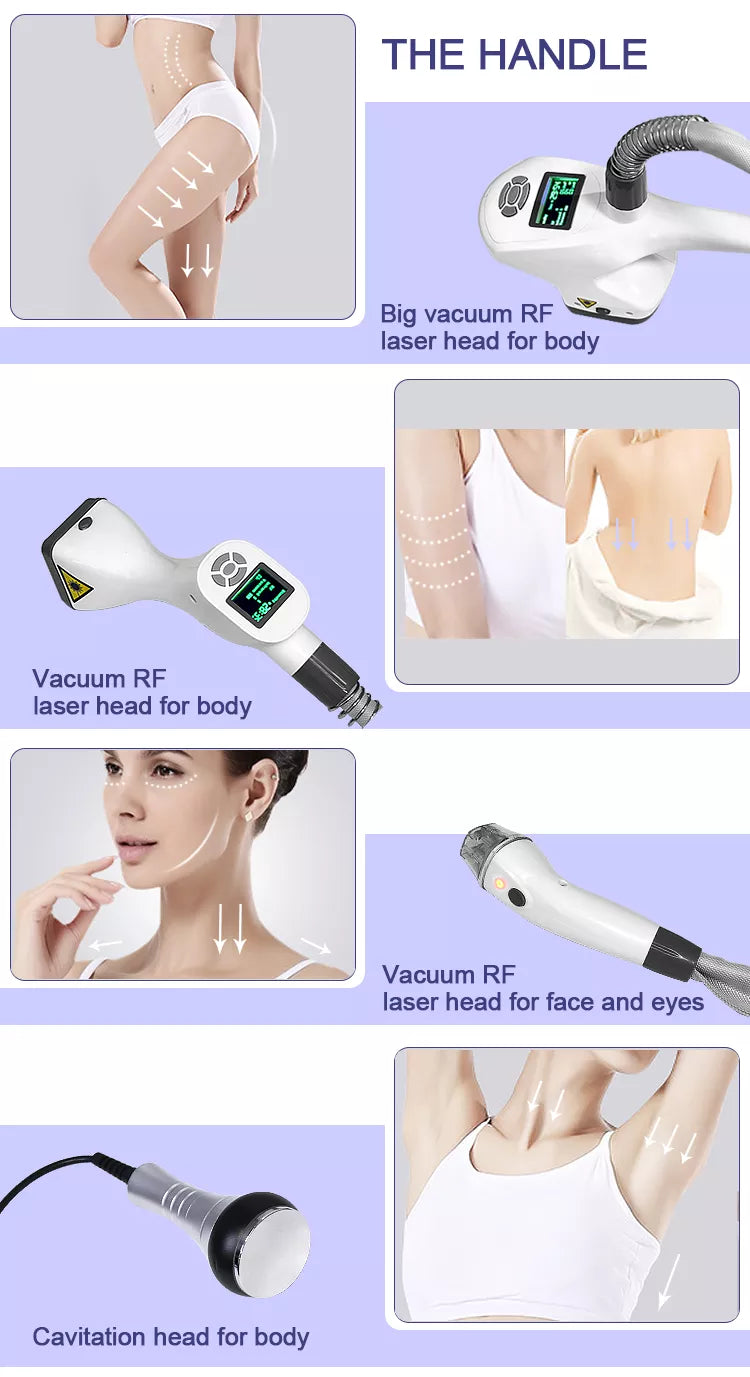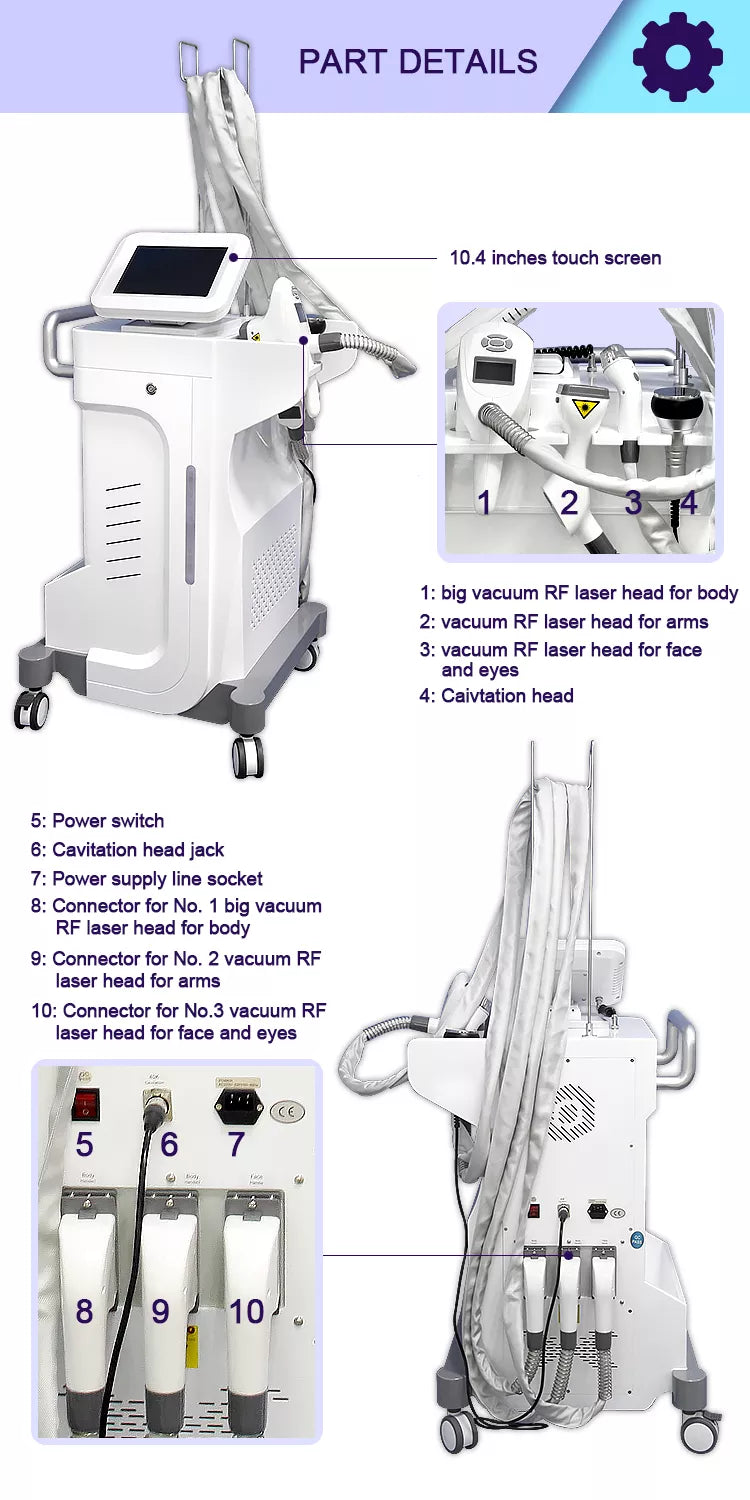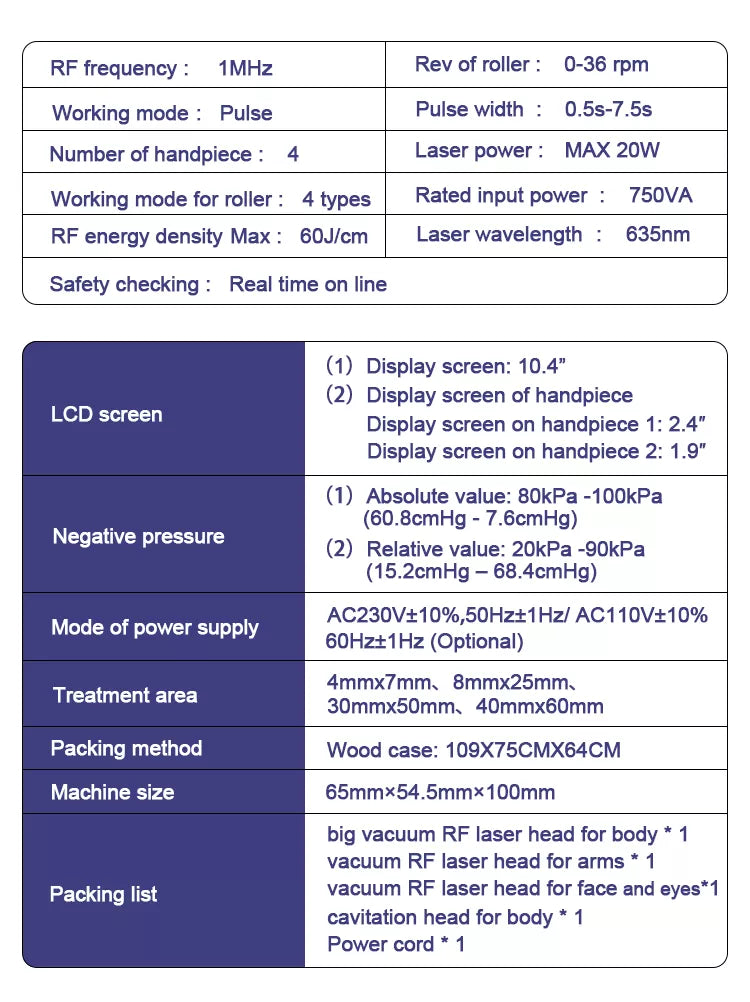 Buyer Feedback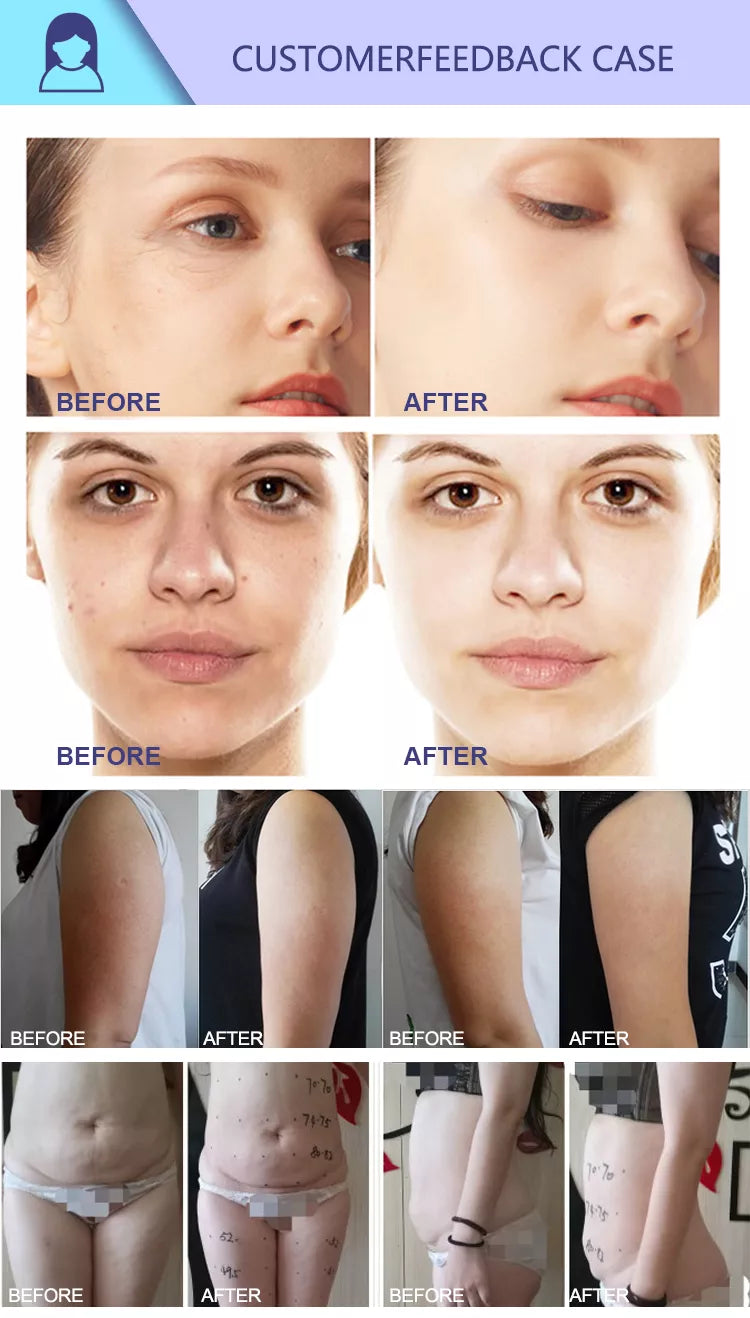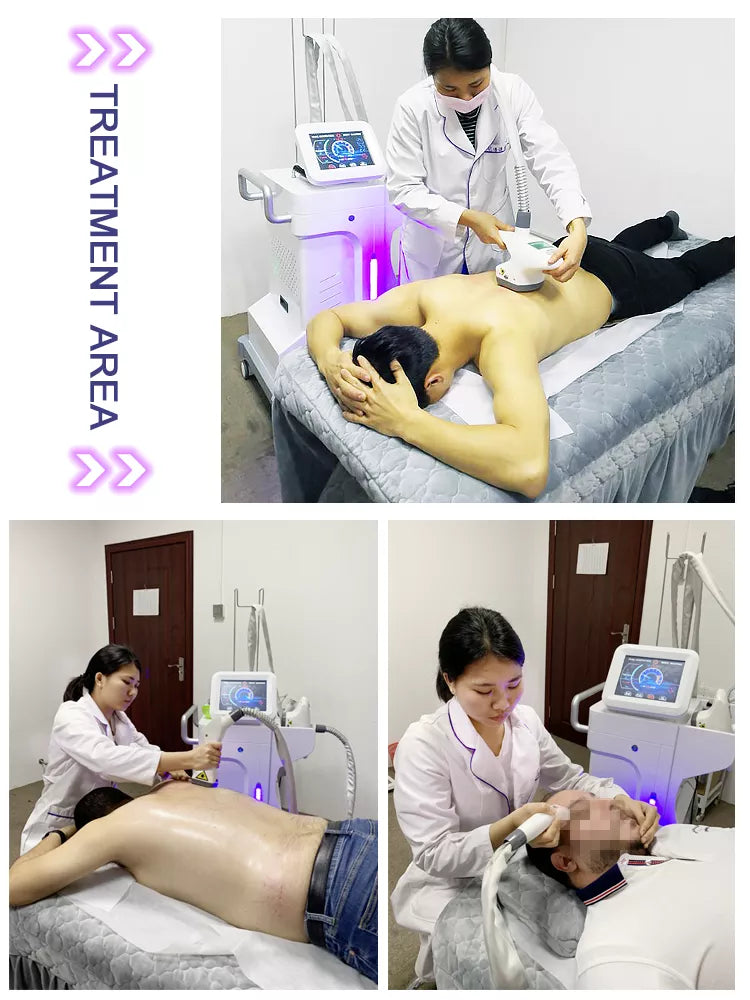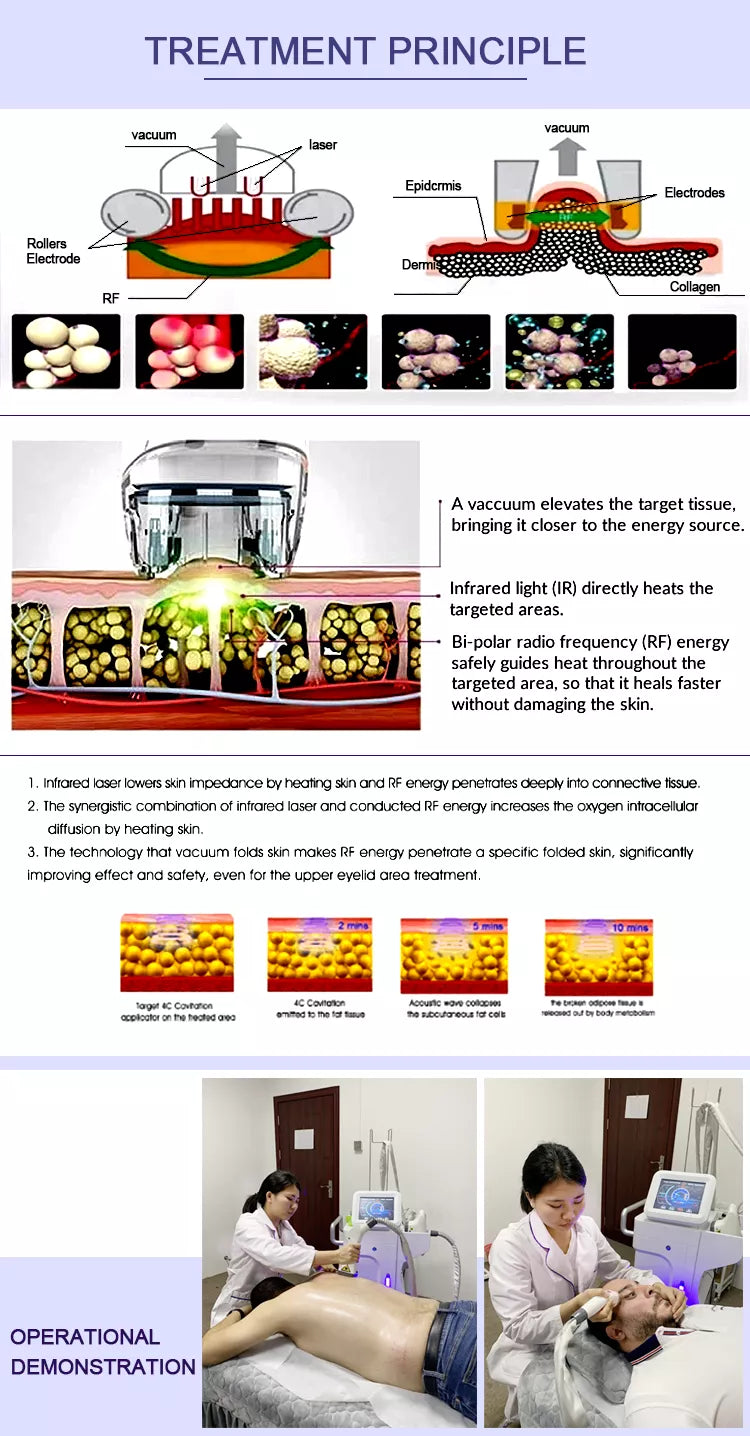 Scope of Treatment: 
Body Contouring ; Cellulite Removal ; Body Slimming ; Circumference Reduction ; Skin tightening ; Face Lifting ; Wrinkle removal ; Skin Texture & Tone.
Application: 
Wrinkle removal

Body shaping 

Body circumference reduction 

Cellulite reduction 

Skin tightening 

Skin surface smooth 

Massage 

Eyelid area treatment

Body slimming

Skin lifting
The Advantage of our vacuum machine V68:
Technologies in one machine - Vacuum + 940nm Near-Infrared Laser + Bipolar RF + Rollers
1).Infrared laser reduces skin impedance by heating skin and RF energy penetrates deeply into connective tissue to increase the oxygen intracellular diffusion by heating skin.
2).Vacuum plus specially designed rollers manipulate leads RF penetration to be even 5-15mm.  Nip and stretch fibrillar connective tissue greatly improves body contouring effect.
3).The technology that vacuum folds skin makes RF energy penetrate a specific folded skin, greatly improve effect and safety, even for the upper eyelid area treatment.